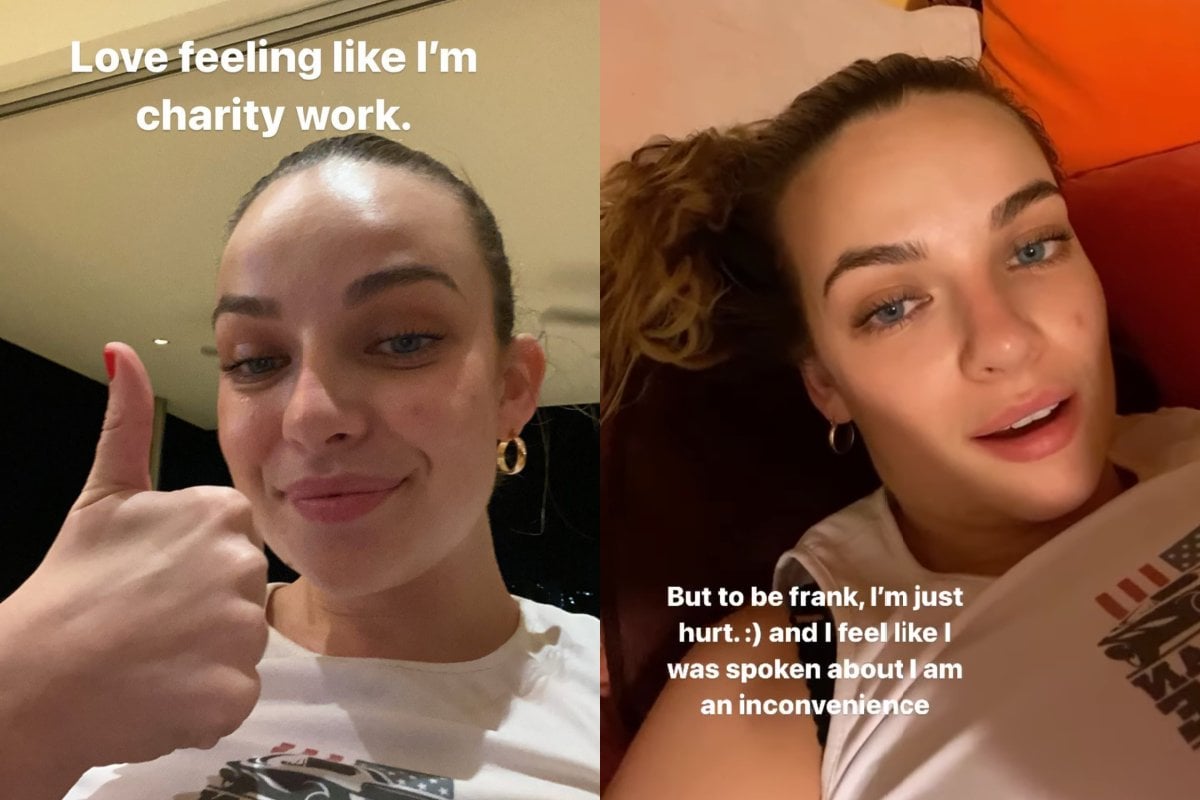 On Tuesday night's episode of I'm a Celebrity... Get Me Out of Here!, we saw the boys' club in full swing. And it was gross.
First, a quick recap: At the start of the episode, we learned that Abbie spent a couple of hours in comedian Ash Williams' sleeping bag.
Not long after, new camp mate Alli Simpson arrived and Ash's tune changed very quickly. The 38-year-old told the other men he regretted spending time with Abbie, because he'd rather hit on Alli.
Watch: If a man lived like a woman for a day. Post continues below video.
He said Alli - who is 22 and in a relationship - arrived "one day too late".
"Yeah it's very tough because in all seriousness, like, [Alli] is way more my type," Ash said.
By this point, most of the other men in camp had joined the conversation, telling Ash he was in a 'tough spot' and 'in pole position'.
"So this morning, I was sitting by the fire and I said, 'Last night's cuddle was good.' I said, 'You know, maybe we could do that again,'" Ash explained, to collective groans.
The scene cut to co-hosts Dr Chris Brown and Julia Morris, who had a perfect response.
"What I loved about that conversation was the unquestioned assumption that it's Ash's choice to make, as though the romantic success with Abbie and Alli was just a foregone conclusion and they have no choice in the matter whatsoever," Julia mocked.
Among viewers, Ash's comments were also met with universal backlash. 
me driving to the jungle at 110km/h to protect abbie and alli from ash #ImACelebrityAU pic.twitter.com/g942iQh5JC

— lauryn (@fIeetswoodmac) January 12, 2021