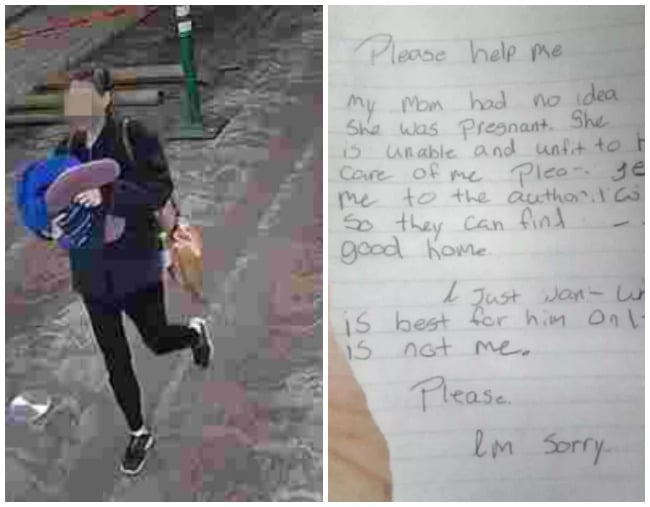 A woman may have given birth in the bathroom of an American airport before abandoning her baby beside a handwritten note.
According to The Washington Post, an unidentified woman at the Tucson International Airport gave birth on January 14 shortly before 10pm, leaving her baby to be found by a rental car company employee.
Authorities have since released a photo of the note left with the baby, along with CCTV footage of the woman they believe gave birth, in a bid to find the baby's mother.