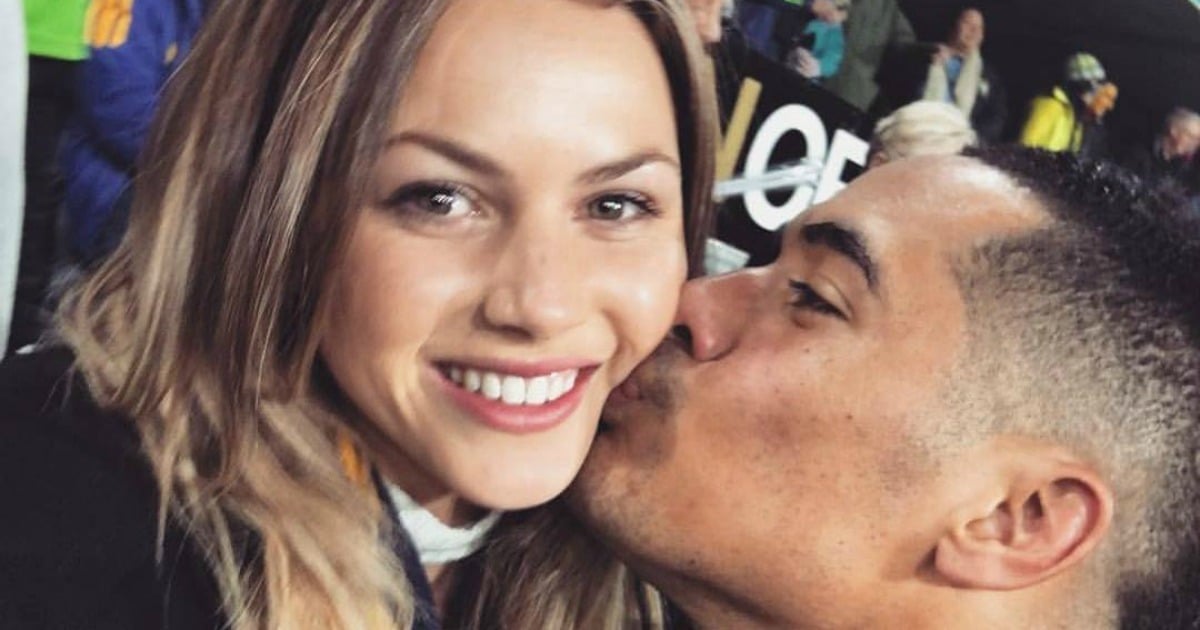 A New Zealand rugby star, Aaron Smith, has been suspended for one match after a member of the public caught him having sex in an airport toilet.
The incident was made public when an unnamed man wrote to The New Zealand Herald, to report that he observed Smith and a woman enter a disabled cubicle at Christchurch Airport on September 17.
"The pair were in the bathroom for 5-10 minutes and from the noises coming out of the bathroom there was absolutely no question what the couple were doing in there," the witness wrote.
The woman involved is not believed to be his partner, Teagan Voykovich.
Aaron Smith and his partner, Teagan Voykovich. Image: Facebook.
All Blacks coach Steve Hansen said Smith admitted the encounter after it was brought to the attention of team management three weeks ago.
Smith then asked to be able to return home to deal with "the personal matters that have come with this incident," reports The Daily Telegraph.
"Clearly Aaron is bitterly disappointed in his behaviour and feels he has let the team down but just as importantly he feels bitterly disappointed in letting his family and his partner down," Hansen said.
According to the witness, Smith was dressed in his off-field All Blacks uniform at the time of the incident.
"Mr Smith then came out of the room on his own, straightening up his white checked shirt and black dress pants," he told The New Zealand Herald.
"About a minute later the young lady comes out of the same toilet cubicle looking equally suspicious. I myself did not have a problem with this ... my wife however is protesting that this is disgusting for a public figure to do.
"He essentially occupied a public cubicle reserved for the disabled for up to 10 minutes. This was not discreet, it was 2pm on a Sunday where there were a lot of children and fans around.
"He was in his full All Blacks uniform and there was not an ounce of remorse or regret on his face. He buttoned up his shirt and sat back down with his teammates and carried on smiling, chatting like nothing had happened."
Smith is yet to comment publicly about the incident.