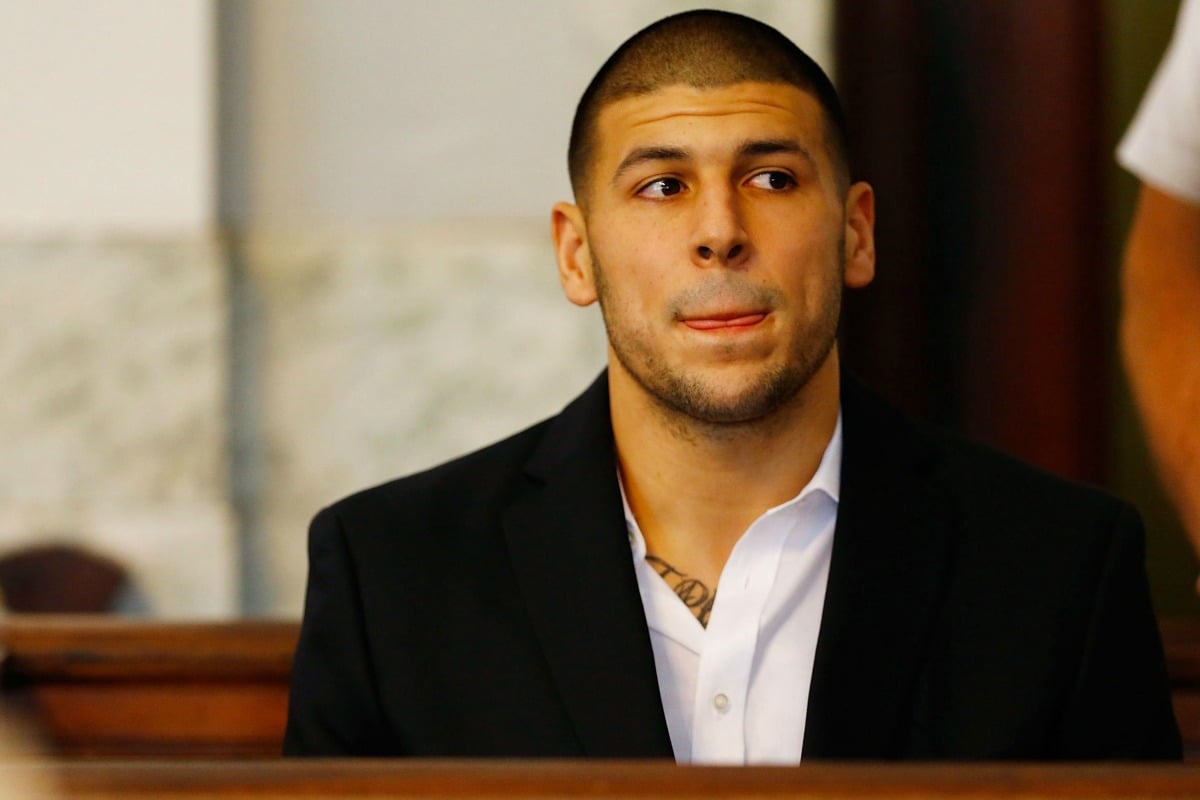 This post deals with suicide and might be triggering for some readers.

In his early twenties, Aaron Hernandez was a huge star in the NFL.
The football player, who initially got his start as a fun-loving high school football player, landed a $40 million contract with the New England Patriots at just 22 years old.
At the time, he had a loving fiancée, a huge mansion for a home, and strong support from his friends and family.
But within just years of his professional football career kicking off, it all came crashing down.
Watch the trailer for Netflix's Killer Inside: The Mind of Aaron Hernandez below. Post continues after video.
In June 2013, after just three seasons with the New England Patriots, Hernandez was arrested for the murder of Odin Lloyd – a 27-year-old football player who was dating Hernandez's fiancée's sister at the time.
On June 17, 2013, Lloyd was found dead with multiple gunshot wounds to the back and the chest about a mile from Hernandez's North Attleborough home.
The next day, police searched Hernandez's home. At the crime scene, police also found Hernandez's DNA on a blunt.
In just over a week, Hernandez was arrested and charged with first-degree murder and five gun-related charges. Within 90 minutes of his arrest, the Patriots released Hernandez from the team.
After pleading not guilty to the charges in August 2013, Hernandez was found guilty of murder in the first degree on April 15, 2015.
Under the law in Massachusetts, Hernandez received a sentence of life in prison without a possibility of parole.
Listen to Mamamia's True Crime Conversations, which features interviews with experts on the world's most fascinating, terrifying and mysterious crimes. Post continues below.
In April 19, 2017, Hernandez was found dead in his prison cell at 27 years old. His death was ruled a suicide.
As Hernandez died during his appeal, his conviction was initially vacated. After an appeal from Lloyd's family in 2019, however, the conviction was reinstated.