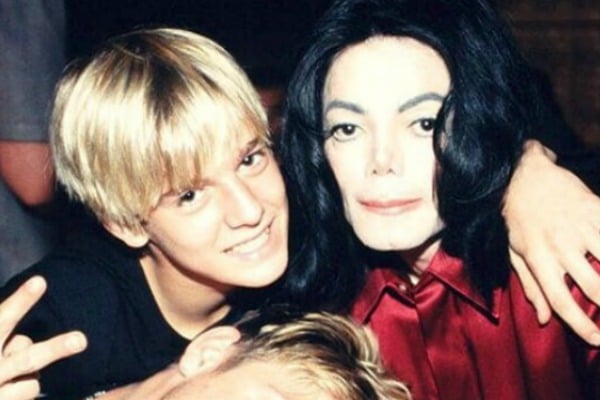 Former child star Aaron Carter has claimed Michael Jackson was "inappropriate" with him.
In a clip from Carter's upcoming appearance on US reality show Marriage Boot Camp: Reality Stars Family Edition, Carter brought up an alleged "inappropriate" experience with the late singer.
However, he does not give much detail or an explanation of what happened.
"Michael was a really good guy, as far as I know a really good guy," Carter said. "He never did anything that was inappropriate, except for one time. There was one thing that he did that was a little bit inappropriate."
LISTEN: Rolling Stone Contributing Editor Steven Knopper takes us through the fallout and the facts of Leaving Neverland. Post continues below podcast.
Following the release of Leaving Neverland, the four-hour film that details allegations of abuse by the late singer, Carter defended Jackson.
In the film, Wade Robson, 36, who was acquainted with Jackson during a dance competition aged five, and James Safechuck, 42, who featured with the deceased singer in a Pepsi commercial, are interviewed about the abuse they claim happened to them as pre-teens in the 1980s and 90s.
In March, Carter told TMZ the men were "stomping on an icon and a legend's grave" by coming forward with their accusations against Jackson, questioning why they hadn't come forward while Jackson was alive.
He said his experience, which included sleeping in Jackson's bedroom as a 15-year-old, with the pop star was "gentle and beautiful and loving and embracing".