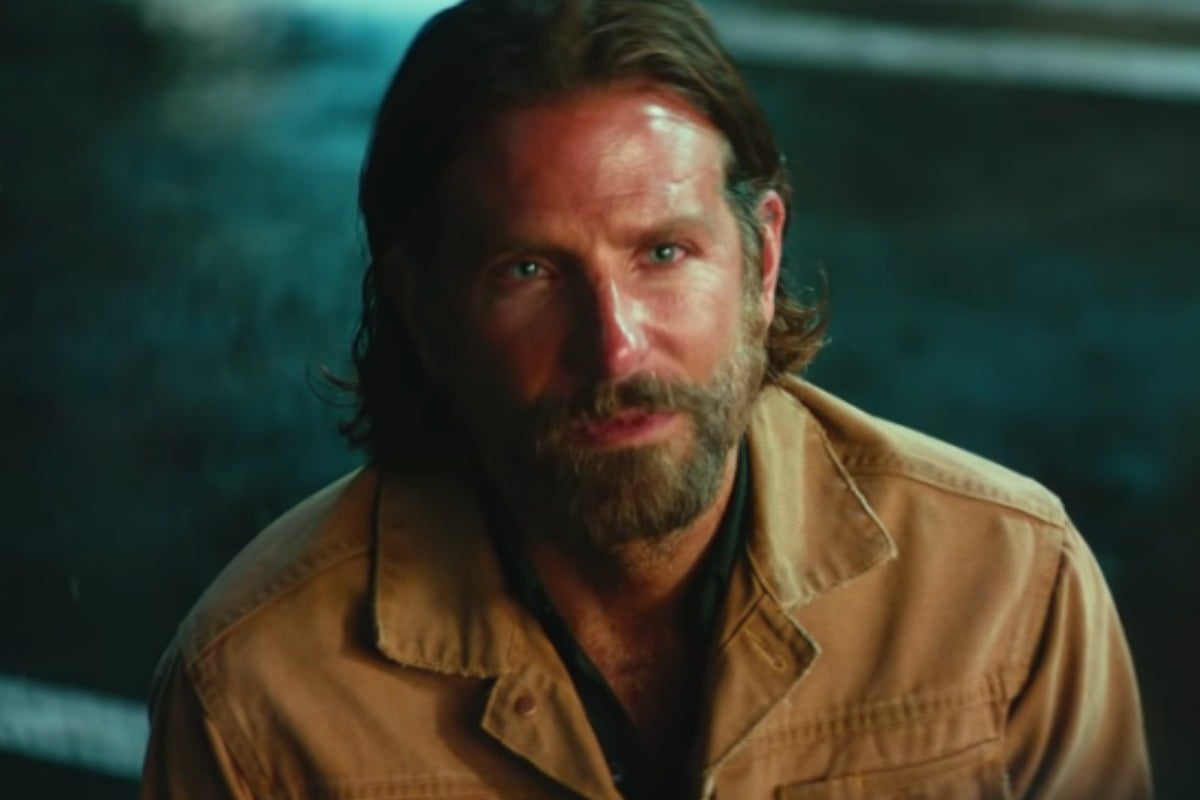 There's a reason Bradley Cooper is so damn good in A Star Is Born.
In the movie, the 43-year-old plays the character of Jackson Maine, an ageing country music star who's privately battling an addiction to drugs and alcohol.
Jackson was born to a 63-year-old father and a 17-year-old mother, who died in childbirth. He was brought up by his mostly absent and abusive father, and his much older brother, Bobby.
Bobby and Jackson form a band together and at some stage Jackson becomes the breakout star.
Holly Wainwright, Rachel Corbett and Leigh Campbell debriefed on the movie after they watched it: 

In order to deal with the trauma from his childhood and the constant limelight from his new found fame, Jackson turns to drugs and alcohol. By the time Ally meets him, he's been an addict for many years and as much as he tries, he's not able to kick the habit.
Cooper was able to so powerfully portray this character because he too has struggled with alcohol and drug addiction.
But while Jackson's story did not have a happy ending – Cooper's did.
In a 2016 interview with Barbara Walters, Cooper opened up about his own struggle with addiction.
Cooper told the TV host he had been sober for 11 years at the time of the interview, and that the decision to get sober changed his life.
"I would never be sitting here with you, no way, no chance [if I hadn't gotten sober,]" he said.
"I wouldn't have been able to have access to myself or other people, or even been able to take in other people, if I hadn't changed my life. I never would have been able to have the relationships that I do. I never would have been able to take care of my father the way I did when he was sick. So many things."
The now 43-year-old has been sober since he was 29.
Speaking to Variety at the Toronto Film Festival, Cooper said his past struggle with addiction definitely helped inform his work as Jackson.
"Anytime you're trying to tell the truth you need to go to places and use things that have happened to you, or you've read about or experienced," he said.
"And that's all part of the beauty of turning whatever things you've gone through into a story. I find that to be very cathartic. I remember learning that in grad school, our teacher said all the insecurities, all the dark stuff you get to use that and that's really the truth."
If Cooper hadn't made the decision to get sober in 2005, A Star Is Born, as we know it, may never have existed.