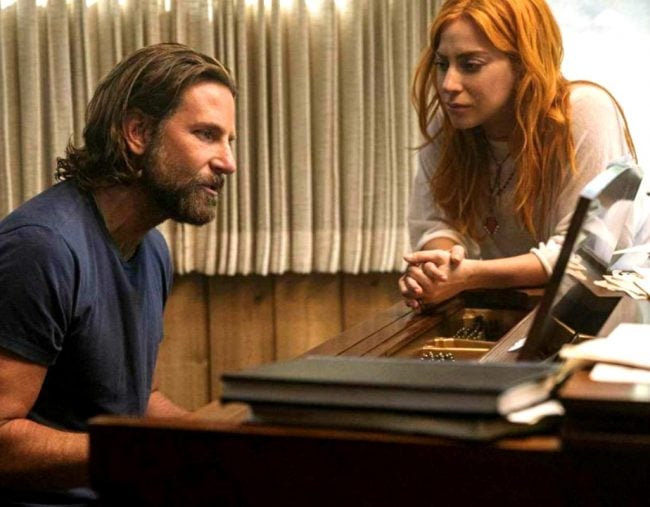 This post contains spoilers, a lot of spoilers. You have been warned.
WARNING: This post also deals with suicide, and may be triggering for some readers.
Now that we've all gathered ourselves from the ugly-cry inducing ending of A Star Is Born, it's time to dissect every little detail in the film.
If you look closely, you'll find there were hints at Jackson's demise as early as 10 minutes into the film.
We've rounded up all the hidden signs that pointed at that tragic ending:
The billboard.
Right at the beginning of the film, Cooper gives us an Easter Egg that becomes a recurring theme throughout the movie.
We know from the opening scene that Jackson Maine is a pill-swishing, hedonistic alcoholic, but as he's being driven back from his gig and on his way to a bar, he passes a neon billboard featuring three 'pop-art' nooses.
While at the time, it's unknown to audience, this ultimately becomes how Jackson meets his tragic end.
Holly, Rachel and Leigh dissect all things A Star is Born in this special feature of Mamamia Out Loud.

The lyrics in 'Maybe It's Time'.
Jackson sings this acoustic song as he's waiting for Ally to change after her performance at the drag club and there are certain lines which heavily hint that it's perhaps autobiographical.
He sings about his "past spirits" that he wants to bring back (possibly referring to his dad) and certain lyrics like "It takes a lot to change a man / Hell, it takes a lot to try, It takes a lot to change your plans/ Hella drain to change your mind". And "Maybe it's time to let the old ways die", speak to Jackson's desire of redemption against his self-sabotaging ways.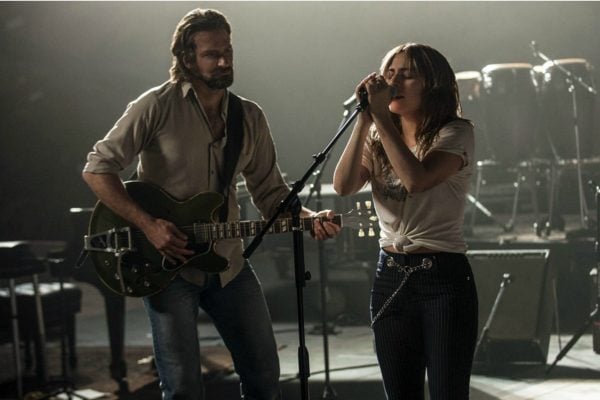 If you go through the soundtrack, a lot of the titles are also pretty morbid, especially given the film's plot. For example, Out Of Time, Diggin' My Grave - where Cooper literally sings "Put me in the ground/before we're through" -  Too Far Gone, Always Remember Us This Way and of course I'll Never Love Again.
Jackson on his childhood.
This pivotal moment in the film is the audience's clearest hint of what was going to come. While in rehab he tells the psychologist about his suicide attempt which involves a ceiling fan that came crashing down.