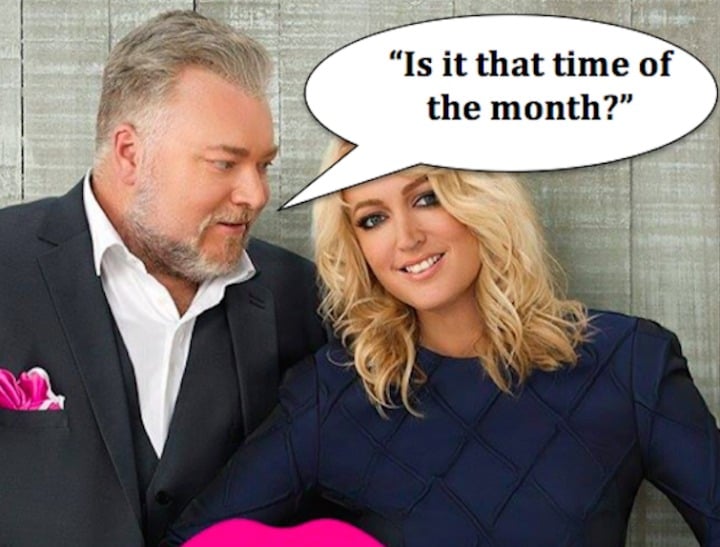 Dear Kyle and Jackie O,
We need to talk about what you said about me.
An entire segment of your radio show was dedicated to the idea of a 'period monster'. A monster that, according to you, makes women crazy and is incredibly inconvenient for men. You had a 'period siren', which you kept sounding because apparently Jackie O had her period.
This was particularly annoying in peak hour traffic, as I kept checking to see if there was a police car or ambulance attempting to overtake me.
You even started a 'Period Monster Alert', where men can enter the first day of their partners last period on your website, and be notified 'when to be on standby'.
As a period, I feel as though I'm not getting the respect I deserve. I also feel as though you're using an uncontrollable element of women's biology to avoid taking them seriously.