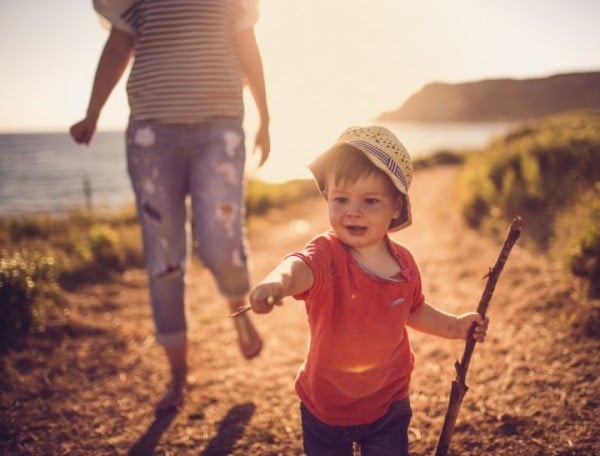 By: Beth Pugh for The Good Men Project
Not-so-little feet stand in size eight sandals between us. Some would say your feet are little now. I remember when they were little. They have grown, just like your hands, your legs, your arms, your everything. No, your feet are big for a two-year-old.
A two year old?
Where did the time go between your first earthmoving cry and today, with you standing on your own accord between your father and me? It slipped away all too quickly, nonchalantly even. That is what time is supposed to do I guess. Its only job is to fall like sand in an hour glass. Yet, time didn't fall, it plopped. And we went from newborn to two in a few short heartbeats, in far too few goodnight kisses, and even less good morning hugs. It went quietly, for had it been loud, I would have begged it to slow down. Alas, it sashayed away silently.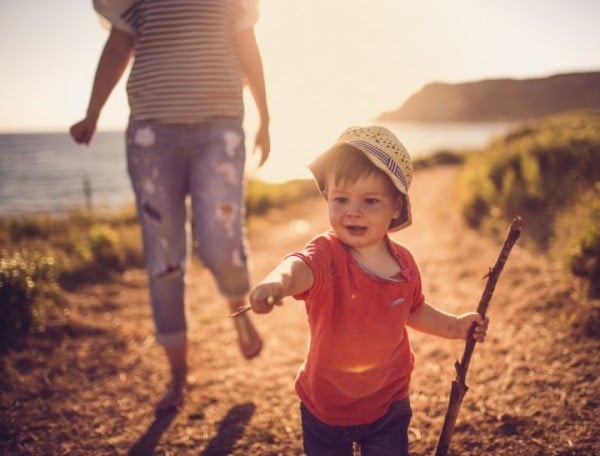 It's Sunday morning and we're standing outside on the church's balcony. You haven't yet decided whether you want to go in the nice air conditioned building or stay outside with your daddy. You look toward him and then toward me, not really sure what to do. You take one step forward to him, then stand still. You look toward me, but remain where you are. You are neither here nor there.
After coaxing and prodding, you decide with much reservation to accompany me inside. We find a pew to accommodate us all and sit down. You are in my lap, just the way this Mama likes it. I hug you and kiss your cheek. I know there isn't much time left that you'll want to sit in my lap. You'll be too big for that soon. You'll want your own seat, then your own space, and finally, your own life.