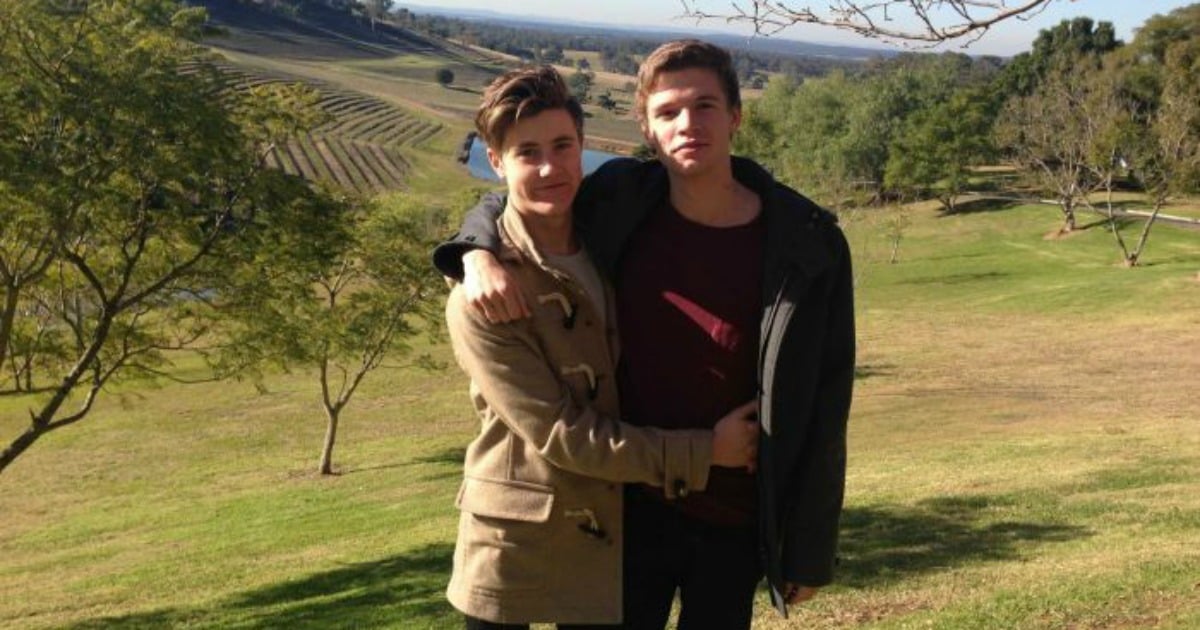 By Sophie Scott.
"Accepting and celebrating your true self is not easy.
"It is a journey that few expect or anticipate, and a journey that nobody should have to experience alone.
"For those who are lucky enough to find self-confidence and achieve self-acceptance, it's the most important journey you can take."
These words were from my 19-year-old son Billy, writing about something no young person should ever have to experience.
The day after Christmas, my son got an emergency call to go to the intensive care unit at our local hospital.
His best friend, Cooper, was clinging to life after a drowning accident.
The details about what happened were sketchy.
All we knew was that while on holidays, he had been found in a hotel swimming pool in Fiji, underwater for several minutes before he was revived and flown back to Australia.
A brilliant dancer, Cooper had been living with our family in the weeks before Christmas, working part-time in my husband's cafe.
I had enrolled him to start a university preparation course next year.
Billy and I both began shaking when we got the phone call.
I didn't know how to prepare my son for something like this. There is no guide book. There are no words to say.
My own feelings were swept aside in an instant.
"You are all so precious to us. You have no idea," I said hugging my children and my husband's children.
As we sat by Cooper's bedside with his family, we caressed his beautiful face, his tanned skin. His eyes were shut but we talked to him, lovingly as though he was right there with us.
Our tears splashed over his face, as the ICU nurses quietly did what they need to do. They were comforting, discreet and respectful.
We held the beautiful boy's hands and ran our fingers through his perfect hair.
There was so much love in this room for that child. If love alone was enough, his eyes would spring open and he would breathe on his own again.
As parents, our job is to keep our kids safe, to wrap them with love and say I will love and protect you — no matter what — so they feel connected and like they belong.
That's what Cooper's family had done.
When trauma happens, something innate happens.
I go into organiser mode, so Cooper's devastated mother can focus on being with her son.
I get a second opinion, call my physician friends for advice, and make a contact list of everyone gathered by his bedside.
I gently put my hands on the small of Cooper's partner's back to support him, while my family and friends do the same for me.
There are no words of comfort. Nothing anyone can say or do to soften this blow.
We all know this sleeping boy will never wake up.
We will never see him dance again, or hear his laugh or feel his spirit and energy.
The doctors and nurses leave us so my son and I can say goodbye, then we let Cooper's last moments be with his loving family and partner.