Senator David Leyonhjelm's comments about childcare educators on last night's episode of The Project have been passionately criticised by viewers as "insulting," "idiotic," and "ridiculous."
The politician appeared on the program to discuss the Federal Government's new $3 billion childcare reform package, and argued that a way to reduce the cost of childcare would be to cut back the required credentials of workers. After all, he said, their job consists of "wiping noses and stopping the kids from killing each other." It's not all that hard!
"Apart from the fact you want to make sure there aren't any paedophiles involved, you have to have credentials these days to be a childcare worker," Senator Leyonhjelm said, implying that such credentials are entirely unnecessary. The Senator then went on to say that women don't need training to look after children, and that the standard of childcare hasn't improved since the introduction of minimum qualifications.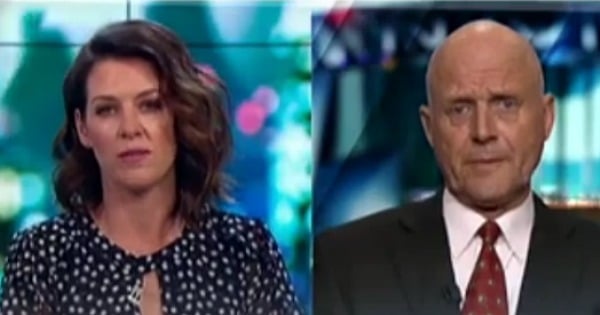 Two people who are all too familiar with these misconceptions are Jack and Nicholas Stephens, my brothers (who also happen to be twins). The men, both aged 23, have been working in childcare for four years. Even within their family (by that uncle, you know the one), they've been described as "glorified babysitters."
On the front line of an increasingly challenging industry, they've learned that the job of a childcare educator (not worker) is exceedingly complex, profoundly important, and entirely indispensable. I asked them to give me a list of what their day consists of -  a list which, according to Senator Leyonhjelm, should be very, very short.