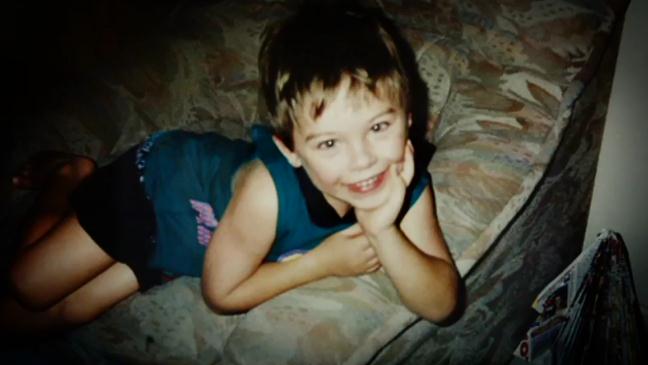 If you ever lose faith in the internet, go to the Daniel Morcombe Foundation Facebook page.
What you'll find is some true Aussie spirit, more apparent than ever today, because it marks the Day for Daniel; a day in honour of the 13-year-old boy whose life was cut short by a predator.
Listen: Jessie Stephens recommends the gripping podcast which captures the moment Police coaxed a confession out of Daniel Morcombe's killer. Post continues after audio. 
Daniel Morcombe's parents, Denise and Bruce Morcombe, established the award-winning foundation in 2005 as a way of coping with the loss of their son, whose absence led to one of Australia's biggest ever child missing persons investigations. The aim of the foundation is to educate children on how to protect themselves and prevent entering into dangerous situations. Wearing red, the colour of the shirt that Daniel wore on the last day of his life, the Morcombes have travelled across Australia to speak to thousands of students and educators about their experience, and what they have learnt about child safety.
On the Day for Daniel, the Morcombes will conduct "Australia's biggest child safety lesson" online so that as many as possible can be spared Daniel's tragic – and potentially avoidable – fate.
On 7th December, 2003, twice-convicted child sex offender Brett Peter Cowan noticed Daniel waiting alone at a bus stop near his home on the Sunshine Coast. Fatefully, the bus that Daniel had hoped to catch, drove straight past him, giving Cowan the chance to offer Daniel a lift in his car, which the innocent child accepted.
It would be almost a decade before his family found his remains.
Denise and Bruce Morcombe never gave up in their search for their son. They relentlessly pursued each of the hundreds of leads they were given by the public, no matter how far into the darkest recesses of society it took them, and insisted that the police do the same. Their pleas for a coronial inquest were eventually heeded in 2011. At the inquest, the bus driver who had ignored Daniel gave the impression that he wasn't affected by any remorse or guilt, which the Morcombes felt was an insult to Daniel. But the Morcombes didn't know that the police were on the verge of a major breakthrough.