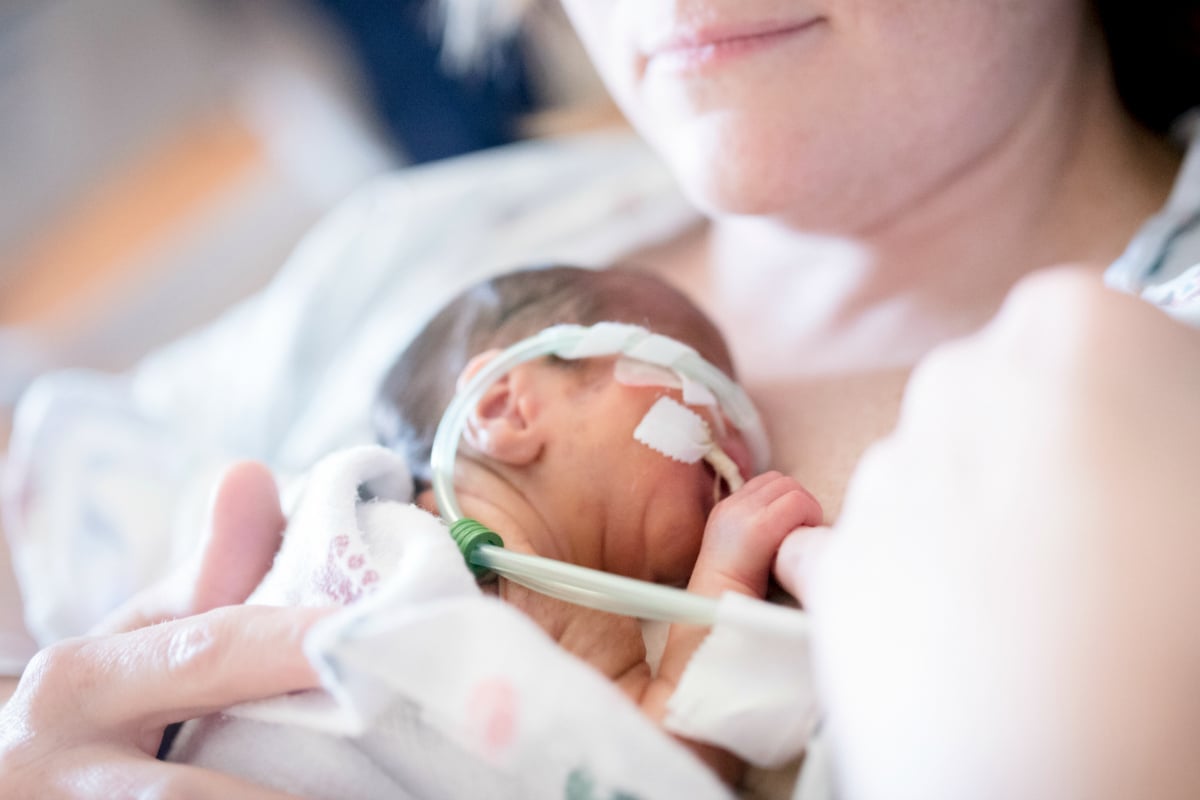 Maternity nurses and midwives have expressed concern about the welfare of babies and mothers due to understaffing in maternity wards.
Nurses and midwives spoke on Tuesday night's A Current Affair, claiming that without change to staffing levels lives will be lost.
It takes courage to do what these two nurses are doing tonight…Risking their jobs to blow the lid on a maternity ward crisis they say could cost mothers and babies their lives. #9ACA | WATCH THE FULL STORY: https://t.co/QHkH03a6dc pic.twitter.com/MLz15fascn

— A Current Affair (@ACurrentAffair9) February 5, 2019
A special care nurse from Western Sydney's Westmead Private Hospital told the show she fears daily that she will end up in a coroner's court because a baby has died on her watch.
"I'm terrified," she said.
"I'd be resuscitating a baby whilst looking after other babies who were unwell and needed care – babies can die, if you aren't checking them regularly enough."
When contracted by Mamamia, Dr Bernadette Eather, the national manager of clinical quality and patient safety for Ramsay Health Care, Australia's largest private hospital operator and owner of Westmead Private, said there had been no obstetric national sentinel events – adverse patient safety events – at any Ramsay facility in the past two years.
The company regularly monitored and reported their patient outcomes and are above the national average for the two key obstetric indicators.
Dr Eather said Westmead has had a recent increase in births, which has led to the recruitment of 15 more midwives and two registered nurses. It is still recruiting.
"In allocating patients to nurses, it is much more complex than basing it simply on a number. We look at the patient's condition and specific needs, and ensure we have the right level of care according to the patient's needs.