WARNING: Post contains distressing audio.
Chilling emergency calls have been released by authorities in the wake of the the murders of two young women killed by their own mother in Texas.
Screams, panic and terror are captured in the 911 calls as Christy Sheats' daughters Taylor, 22 and Madison, 17, are heard begging for their lives while their father tries desperately to protect them.
Christy, 42, fatally shot her two daughters on Friday before a police officer killed her when she allegedly refused to drop her weapon.
Fort Bend County Sheriff's Office released the disturbing recordings of two calls placed from the Sheats home in Houston and another from a neighbour's house, the Associated Press reports.
The calls are devastating to listen to, as Jason Sheats pleads with his deranged wife to "please, put down that gun".
In the first call from Sheats' home, voices can be heard crying, "Please. Forgive me. Please. Don't shoot. Please. I'm sorry. Please. Don't point that gun at us."
Jason is heard pleading "stop it" and "I'll promise you, whatever you want, I will" before the call is disconnected.
In the second call, a voice can weakly be heard telling the operator: "I'm shot."
The third call captures a neighbour describing a "lady with a gun" coming out of the house and the two daughters, both still alive, lying in the street in front of the house.
He saw Christy kneel over her eldest daughter and shoot her dead. Madison died later in hospital.
Police, family and friends have been left baffled as to why Christy would kill her own children in a quiet suburban street.
Earlier, Mamamia reported a friend of Madison claimed there had been a tense family argument in the hours before the two daughters were gunned down.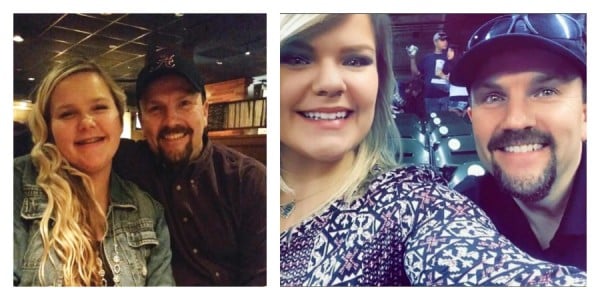 One neighbour said Jason believed his wife carried out the attack to spite him. He managed to escape uninjured.
Police believe Christy had lured her daughters to the home for a family meeting on Jason's birthday, before opening fire on them in the living room, then chasing them out to street where she shot her eldest daughter two more times.
Meanwhile, it's also emerged that Taylor was concerned about her mother, a staunch gun advocate, keeping a firearm in the family home.