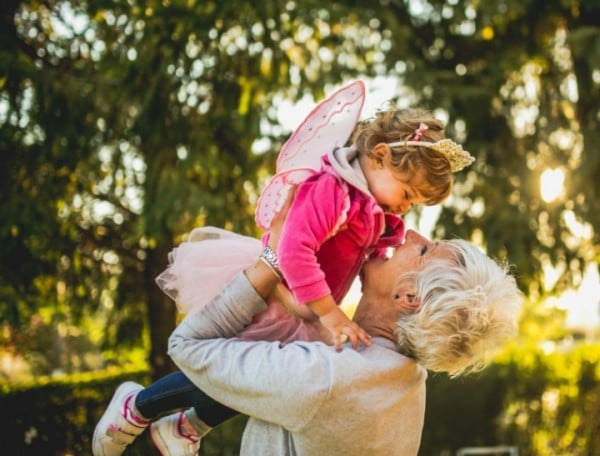 Grandparents mean well but there are times you have to literally bite your tongue to stop yourself from correcting them. Have you got one of those Grannies in your life?
Don't you look pretty today darling…your hair is getting so long. Its just like mine when I was a girl. 
Though I've tried to talk to her about it, my mother-in-law can't seem to understand that there is more to compliment her granddaughter on than just her looks. Even when I point it out and tell her that she manages to compliment her grandson on more than what he is wearing and how pretty his eyes are she just doesn't get it.
She tells me she is just being nice and that thats what grannies do. Its one of those times you just have to suck it up and hope you can shower your child in enough messages that you wish to convey that all of granny's blather gets lost in the mix.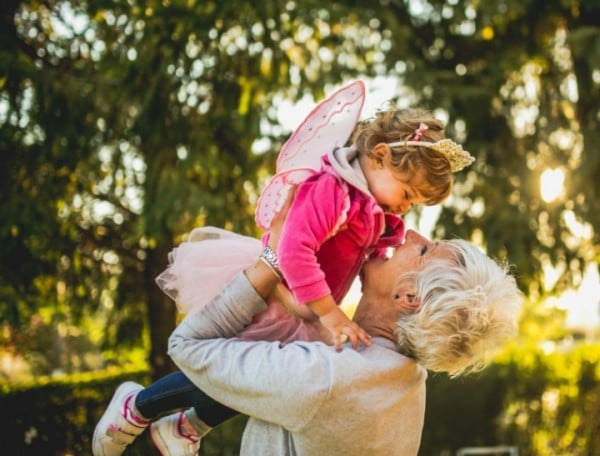 We all have things we just wish our children's grandparents would stop saying, things we wish we could confront them about, but we don't we hold back hoping they will just wake up just STOP already.
1. Stop telling my children they are "good eaters" or that they "did well" when they are eating.
Sure you mean well but when you say it after they finish a bowl of ice-cream or a slice of birthday cake it is setting up strange expectations and ideas about food.
Food is fuel, there is no need to praise them either when they eat a plate of fish and chips or a salad and pasta, they didn't "do well" they simply ate. Conversely if they don't eat just leave it to their parents to deal with we know what they've eaten for breakfast, lunch and dinner and whether its enough. We don't need extra input.