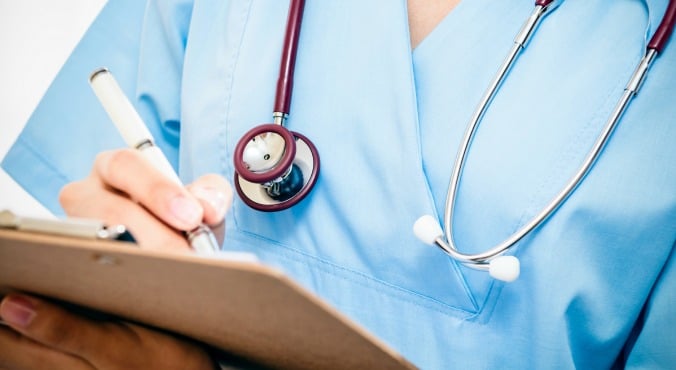 Image: iStock.
Medical professionals are exposed to some pretty strange and confronting scenes in the emergency room. While the weird ones may make for great stories, some cases are memorable for all the wrong reasons.
After seeing how dangerous they can be, doctors share the nine things they refuse to have in their own homes.
1. Ramen Noodles.
Particularly if you've got little (and very curious) hands around the kitchen, these can be a dangerous hazard if left unattended.
"Ramen noodles, or similar soups in styrofoam containers, get extremely hot when microwaved. It's the most common cause of scald burns in toddlers and infants I see", David J. Mathison, MD told Health.com. (WATCH: A no-heat recipe for a delicious sweet treat. Post continues after video.)
2. Trampolines.
A common piece of backyard playing equipment, don't let the safety net fool you.
"In my house I absolutely ban trampolines because although they are so much fun, in my opinion simply are not worth the risk," says Dr Dasha Fielder, Family Physician at Sapphire Family Medical Practice.
"I have treated many children with fractures following an accident on the trampoline and with three children of my own I simply do not feel the need to have it at home."
3. Hot drinks.
"I have a flat rule of not allowing children near the stove or oven and never having any hot drinks near children. Burns are very common injury I saw while I worked at Sydney Children's Hospital emergency and still see in general practice," says Dr Fielder.
"It always happens in a split second, it is always an accident and it can result in significant injury to a child requiring many months of treatment and suffering. Therefore no teas, no coffees , no hot soups, hot porridge, hot chocolates when you are with children, especially if they are under 18 months and you are holding them." (Post continues after gallery.)
These fruit waters will definitely keep you hydrated.