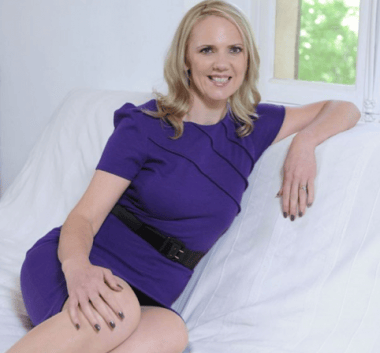 Hand on heart - who truthfully considers those words 'til death do us part' when they first marry? I'm guilty as charged for paying scant attention to my wedding vows and what it actually means to be, you know, sharing your existence with someone for the rest of your life.
When I got hitched the first time round I made the mistake of thinking it was all about The Diet, The Dress and The Day – and didn't give a thought to what came afterwards. What an Expensive Mistake that was. It cost me an eye-watering £50,000 to pay my first husband off. The length of our marriage? A measly 18 months. I know – the shame! To say we were mis-matched is like saying that Hugh Jackman's ideal woman is Miley Cyrus – it wasn't ever going to end in happily ever after.
So when, six years ago, I married the second time around I went into the marriage with caution.
Tip 1 – Know Thy Baggage
Anyone over 21 – or who has properly lived life on this planet – has, if they're honest, oodles of emotional trauma, high maintenance exes or, as is pretty much likely, kids from a previous relationship. If your intended ticks all these boxes – proceed with caution. Scrutinize their past, get to know their offspring and familiarise yourself with their odd habits and poke around to locate those skeletons in their closet. Offer up your own – we ALL have them. Because their baggage? If you get hitched – it's going to be yours.
Tip 2 – Meet The In-laws
If you are a sane and sensible person then you will know that a marital union isn't just about two people saying 'I Do'. It is about the coming together of all those sane and not-so-sane relatives too. Show me a family that doesn't have a black sheep or a high maintenance drama queen and I'll show you a family straight out of a fairytale book. Think long and hard about what you can stomach – because these people are going to be in your life for a long time. Another word of warning: you are never allowed to criticise the in-laws. Even if your other half frequently refers to them as Satan's spawn, they will always remain your beloved's nearest and dearest. No matter how tempting - resist joining in.
Tip 3 –The cheque book
Does money run through your hands like water? Is every penny in his palm a prisoner? Have the money conversation sooner rather than later. Do not wed anyone who is less than transparent with their bank accounts, their salary and perhaps most importantly of all, their debts. Because of the financial hit I took when exiting my first marriage, my lovely husband suggested that we sign a pre-nuptial agreement. As bonkers as it sounds, that's why I believe a pre-nup is about the most romantic gesture someone can make for you. They're with you because they love you and not the number of dollars in your bank account.
Tip 4 – The Modern Rules of Married Life
What will you put up with and what won't you in every day conjugal life? My husband's number one rule is that I'm not allowed to get fat. Harsh? Maybe, but I agreed to this before I signed on the matrimonial line. My chief beef is that he's not allowed to have female friends. You see I don't agree with the idea that men and women can be platonic mates. After 42 years on this planet if I know anything it's this: sex always rears its head at some point amongst those who really ought to know better. We both have access to our social media accounts too – email, Twitter and Facebook. We work on the principle that we don't have anything to hide. You might think we're barking mad – but these rules work for us. Think about your own non-negotiables.
Tip 5 – Babies
Do NOT assume you are both on the same page when it comes to children. It's will be an awkward, if eye-opening, conversation: how many, when to have them and a Plan B for the lengths you're both prepared to go to if you don't fall pregnant as Mother Nature intended. But trust me, it will save you a huge amount of heartache if you have this chat before you tie the knot. Note: it's perhaps wise not to talk about how many sons and daughters you're thinking of spawning during the first three dates (unless, of course, you never want to see that person again).
Tip 6 – Girlfriends
Did you know that most marital affairs occur with someone known to the couple? This is why I never discuss the inner workings of my marriage with anyone close to me. My mother? Yep, but nobody else. Do not give your girlfriends ammunition to use against you. Paranoid? Of course! But I've seen this happen too many times. And it's the quiet ones you'd least expect who are, more often than not, guilty of trying to cop off with their best friend's other half.
Tip 7 – Sex
My husband knows that if he cheats on me, I will take a blunt instrument to his crown jewels. Yes: an extra-marital affair is a marriage breaker for me. Today, astoundingly, that isn't the case for everyone. Some women turn a blind eye, some blacken their other half's eye. This is why it is wise to ensure everyone in their professional and personal life knows you exist. Have The Talk about sex – and constantly update it: your desires, what turns him on, what fantasies you can explore together. In the loved up newlywed years you might think I'm nuts, but when you're into your second decade of marriage – sex has been known to drop off the agenda. A final word of advice: always trust your gut instinct. You know exactly what I'm referring too...
Tip 8 – Growing Old Together
How are you going to do this and where? We have a long-term and short-term life plan and goals in place. Life in the city or the 'burbs might be fab in your twenties and thirties - but later on? We know where we want to live in ten years time and what we'd ideally like to be doing - granted this might change (c'mon neither of us are psychic), but we're on the same page as far as the future is concerned. We also know what each of our wishes are when we pop our clogs: granted it's not a sexy conversation to have – but it's vital to respect the dying wishes of each other.
After all – you really want your marriage to work out 'til death do us part' – don't you?
Samantha Brick's book Head Over Heels in France is out now in all good book stores.
When Samantha Brick's life started to unravel - her company in liquidation, homeless, penniless and friendless, and on max-strength anti-depressants - it seemed that everything was going wrong. But a chance week away in France led to the most unexpected of all turn-arounds: a whirlwind romance with gun-toting, stubborn and ever-so-macho Pascal. It wasn't until she moved in to his cottage in the beautiful Lot region in south-west France that she realized how shamefully ill-equipped she was for the country life. Like Cinderella in reverse, Samantha had to learn to cook, clean, chop wood and keep house, as well as discovering how to be a step-mum to Pascal's know-it-all ten-year-old son, finding love and happiness along the way.
Purchase your copy here.
What are your tips for a happy marriage?