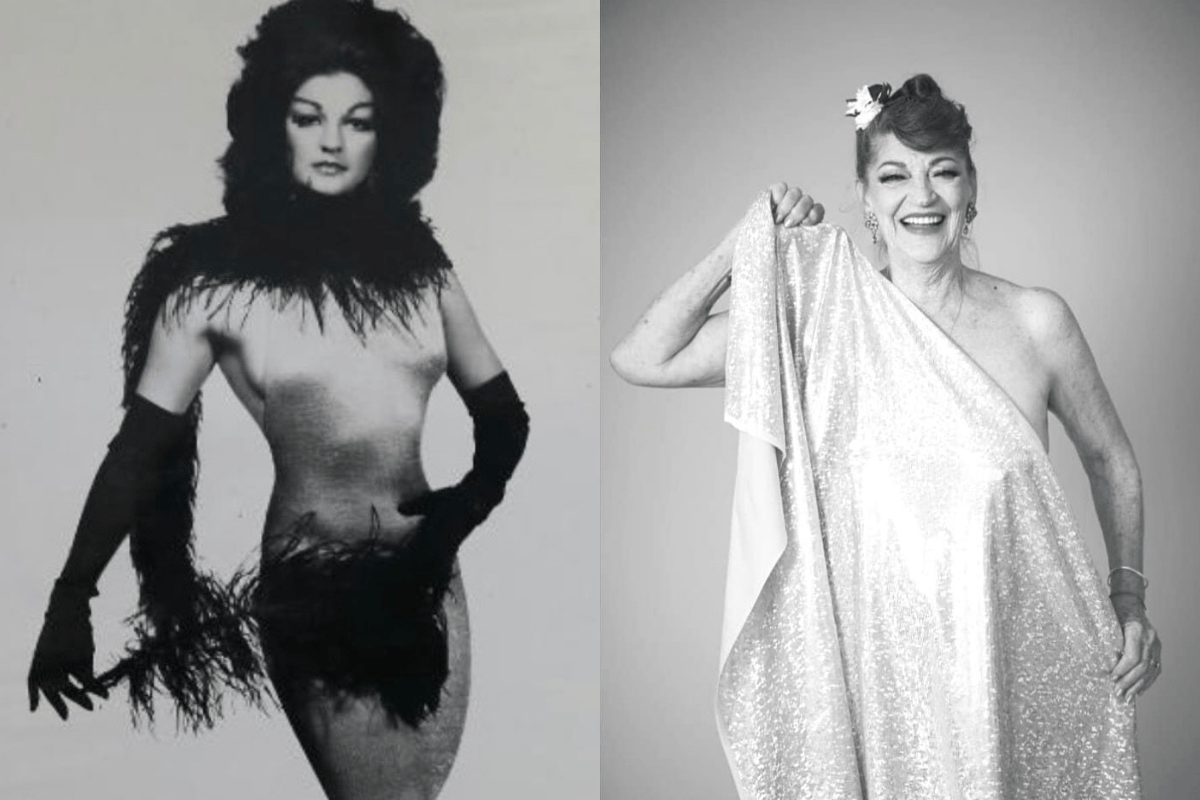 I love wearing crop tops in summer. I love brushing my hair while making eye contact with myself in the mirror, lengthening my neck to the side as I pull the brush slowly downward. I love how it makes me feel - sexy, sensual and vibrant.
But sometimes, I catch myself wondering whether I'll have to let these things go one day. Will I still want to move slowly in the mirror, or rush it and look away? Oh god, will I start shopping at Noni B?
Like there's this future version of me who is older, yes, but also an entirely different person who has, for some unknown reason, completely changed her whole personality.
With advertising, IG filters and anti-ageing, you'd be forgiven for thinking society is telling us we can't be sexy unless we're wrinkle-free.
How are women having sex? The juiciest results from the Mamamia Sex Survey. Post continues below.
And for people who identify as women, there's often a sense of dread associated with the inevitability of getting old.
Beauty standards are inextricably linked to youth. We know that. It's not a hot take in 2022. (Age is just one excluder of beauty in aesthetic norms - things like race, gender, size, ability and the way they intersect frequently omits people from conventional ideas of sexiness - but today we're focussing on age.)
So if we're collectively conscious of the bulls**t way that beauty standards favour the young, then why is the sexuality of older people still so taboo? Why is there this idea in my mind that I, a sexual being, will suddenly lose all that I am when I'm a granny?
Listen to Mamamia's Sealed Section podcast: Chantelle Otten is here to answer all your sex questions. Post continues after audio.                  
According to 74-year-old Sydney-based stripper Elizabeth Burton, whether or not you lose touch with your sexuality is on you.
"That's your choice. I'm going to be sexy 'til the day I die. Your libido goes up and down. Sometimes you're horny and sometimes you aren't. But it's up to you to enjoy your own sexuality."