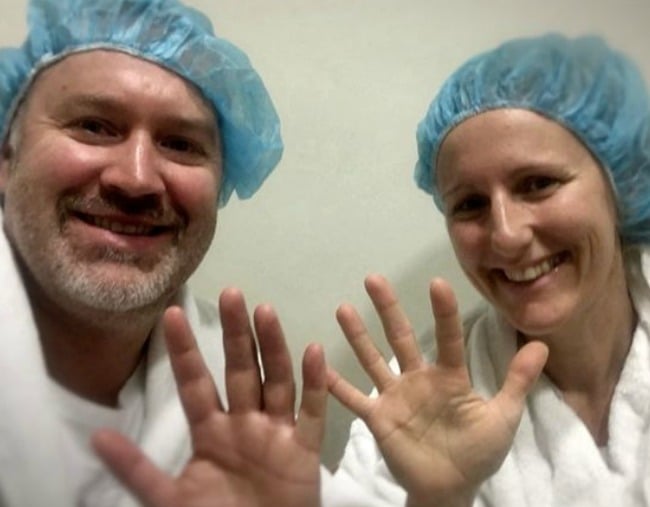 Andrew and Olivia Densley had four healthy, happy children.
Then their four-year-old son, Cooper, was diagnosed with the fatal genetic illness, Wiskott-Aldrich Syndrome.
According to the US National Library of Medicine, Wiskott-Aldrich Syndrome is characterised by abnormal immune function and a reduced ability to form blood clots.
Children with the syndrome get extremely sick from common coughs and colds, and normal sports injuries or knocks to the head can lead to fatal bleeding in the brain.
The Densleys, from Melbourne, told their story to 60 Minutes' Tom Steinfort on Sunday night.
They explained that luckily, Cooper's younger brother, Jackson, was an exact genetic match and could provide him with a lifesaving bone marrow transplant.
Why the Densleys decided to have a sixth child…
However, just as the family was recovering from the ordeal, Olivia discovered she was pregnant again.
If the baby was a boy, there was a 50 per cent chance he would be born with Wiskott-Aldrich Syndrome.
Faced with the possibility that this new baby could also have the fatal syndrome, the Densleys decided to roll the dice and go ahead with the pregnancy.
"I just felt like surely we wouldn't be that unlucky to get it again," Olivia told 60 Minutes.
"I just had hope."
Fletcher Densley was born on May 19, 2014. Just three weeks later, he was diagnosed with Wiskott-Aldrich Syndrome.