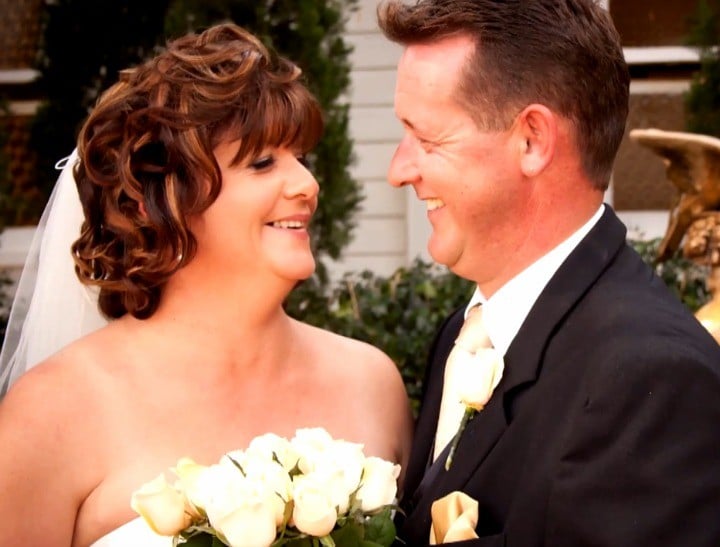 Tonight, two brave women — and a man who freely admits to abusing his wife — tell their story to Channel Nine's 60 Minutes.
Trigger warning: This post contains details of domestic violence and may be triggering for some readers.
Every morning for years, Sharon woke with dread about what was going to happen that day. Perhaps she'd be choked again. Maybe, this time, her face would be smashed into a mirror. There was a chance a knife would be dragged across her throat.
This wasn't an empty fear; these things have all happened before.
"I married a monster," a tearful Sharon tells 60 Minutes reporter Tara Brown.
"If he hadn't have gone to jail, I'd be dead."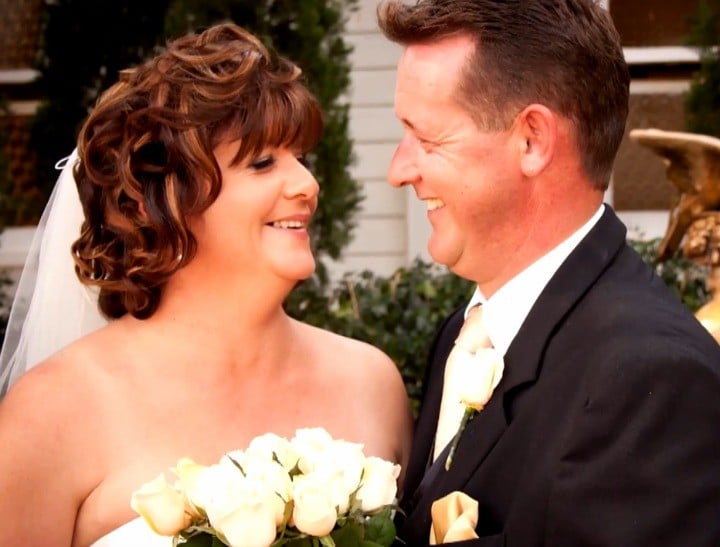 Sharon was abused by her then-husband Steve so many times that she "lost count" of the times he tried to kill her. Despite living in a perpetual state of terror, she explains it wasn't as easy to walk away from the relationship as some would expect.
"The longer it goes on the more dangerous it gets," a tearful Sharon says, speaking  in an exclusive interview to be aired tonight on 60 Minutes. "It is safer to stay with them because you know where they are and you feel comfort in the fact that they know where you are. You're not going to upset them by them not knowing where you are."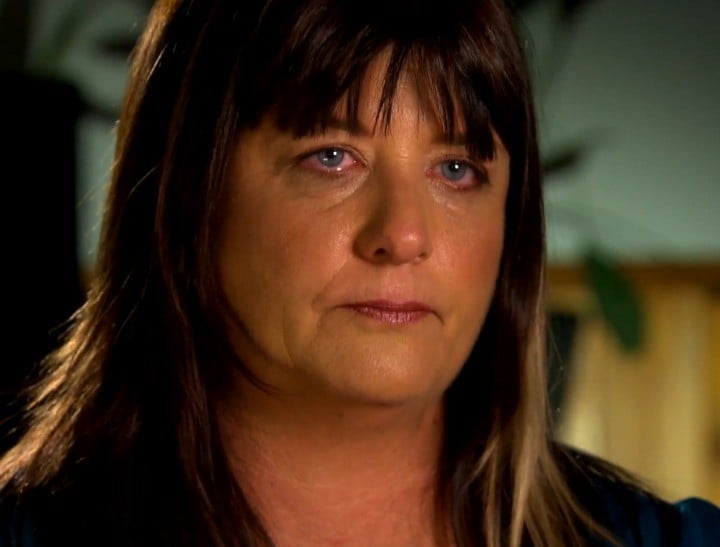 Steve, once Sharon's teenage sweetheart, won her back as an adult by telling her he'd "loved her for 30 years".  The two married in a fairytale wedding  — but soon after they said 'I do', he began to hit her.
While Sharon was "shocked" after the first attack, she had no idea her new husband's violence would soon escalate until a court order was issued to protect her. But even that order didn't prevent Steve's violent attacks on his wife — and after his third breach, Steve was finally sentenced to six months jail.
Steve says he emerged from his imprisonment a changed man.
"You've got to stop. You've got to stop for yourself, for your kids, for your partner, for your wife, for your family," he says in an emotional plea to other men, while wearing a white ribbon to signify zero tolerance for violence against women. "Go get some help."
But while Steve insists his attitudes towards women have taken an about turn, her still appears reticent to take full responsibility for his attacks when pressed by the interviewer.
"I believe that some people bring the best of you out, and some people bring the worst of you out," he says of his abuse towards Sharon. Steve also appears to minimise the nature of his physical abuse,
"There were a couple of taps in the bathroom," he says of an incident in which he repeatedly punched Sharon. When he's shown home footage of himself pushing Sharon to the ground, Steve's explanation is nothing short of baffling.
"Yeah I tried to give her a hug and she didn't want that…I tried to hug her, she resisted that," he declares. When 60 Minutes interviewer Tara Brown presses him — "then you threw her to the ground?," she says quizically — a visibly irritated Steve responds that's "debatable".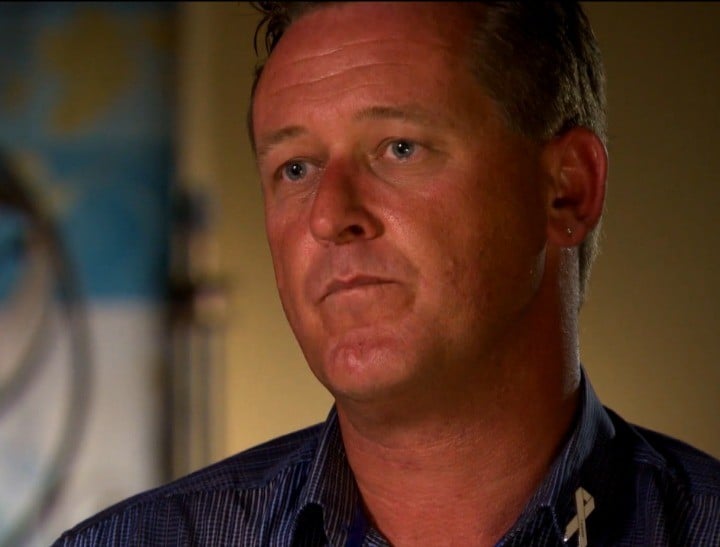 Ultimately, Steve's message to the public is that he's trying to change.
"It's something that I felt I had to do. Send a message to other fellas, you know, to stop and have a look at yourself."
Sharon begs to differ, insisting he'll always be a violent person — an "aggressive, angry abuser".
Whatever the truth about Steve's so-called recovery, one thing is irrefutable: Hundreds of thousands of Australian women continue to suffer at the hands of men who are supposed to love them — and it's time this hidden crime wave is brought out into the open.
It's time we saw more television airing stories of brave women who find the strength who speak out — and holding to account the perpetrators of these all-too-often invisible crimes.
 Watch a sneak peek of tonight's episode here:

The full episode, which tells the powerful stories of two abusive marriages, will air on Channel Nine's 60 Minutes tonight at 8:30pm. 
Related links: