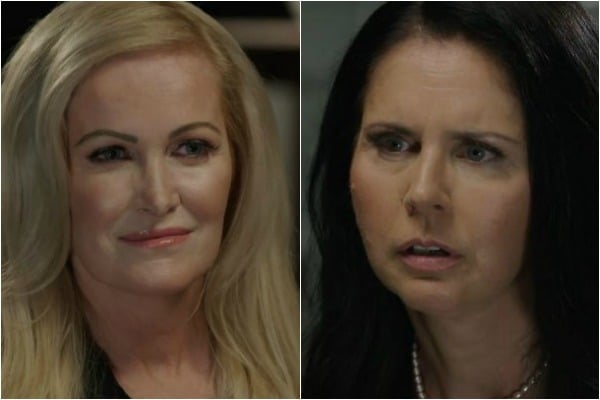 Katherine de Bois was happily engaged to Paul Carter with a 3.5 carat sparkler on her ring finger, just 12 weeks after she met him online.
Their engagement party at Melbourne's State Library in 2014 cost $250,000 and she wore jewels draped across her décolletage and around her wrist.
Paul told her he'd been married before, but his late wife sadly died from bone cancer eight years prior.
Here's a snippet from the 60 Minutes story about Paul Carter. Post continues after video.
He described to her in detail what his beloved Brooklin's final graphic moments were like; "she had rotten breath, and hollow sunken eyes," he told her.
The self-made property mogul showered her with gifts, picked her up in flashy sports cars and told her she was the love of his life.
But everything about Paul was fake.
Fake names, fake profiles, fake documents, fake wealth.
"There is no moral limit to Paul Carter," Katherine told 60 Minutes.
The motive for his whirlwind romance of Katherine was a $300,000 payday which she was going to provide.
Brooklin Carter wasn't dead.
She and her son (Paul's son) were and are very much alive and came across pictures of his lavish engagement to Katherine on the internet.