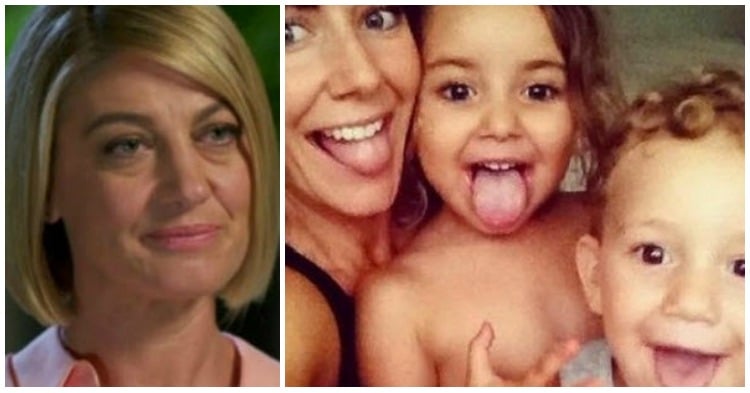 Sally Faulkner and estranged husband, Ali Elamine, have been ordered to reach an agreement over their children in a move that could aid the 60 Minutes crew.
Faulkner has been informed she would have to settle for full rights of access to the children rather than custody, news.com.au reports.
"We are finding a solution that will resolve all of the problems. The solution is an agreement between her and her husband. It will not be a private agreement but one the court will accept. They are talking now, a couple of times," Faulkner's lawyer Ghassan Moghabghab said.
News of the agreement comes after the Tara Brown and the 60 Minutes crew were handcuffed alongside Faulkner and brought to face Investigative Judge Rami Abdullah shortly before midday in Beirut time.
Mamamia previously reported… 
What do an Australian mother, TV crew and employees of a British "child recovery" service have in common? They've all been charged with a slew of kidnapping-related offences after two children were grabbed in broad daylight on a busy street in Lebanon last week.
Sally Faulker is the mother of two children, Lahela, 6, and Noah, 4. The kids were taken to Beirut by their father Ali el-Amin from their home in Brisbane seven months ago, Faulker claims he stole them.
She, along with a four-person 60 Minutes team, including popular presenter Tara Brown, and several workers from Child Abduction Recovery International (CARI) were arrested after a seemingly botched attempt to steal them back.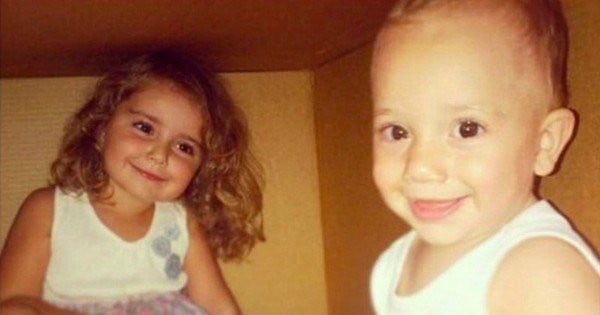 Lahela and Noah. Source: Change.org
The children were waiting for their school bus with a nanny and their grandmother in the Southern Beirut suburb of Hadath on Thursday morning, when a group of men jumped out of a parked car and snatched them.
Ordinarily their father would have taken them to school, but was busy with work and had entrusted them to his mother that day.
Grainy CCTV footage of the incident shows at least two men pushing the women out of the way, before pulling the children into the vehicle and driving off. The older woman fell to the ground.
Post continues after video... 
Conveniently, 60 Minutes were there to film the abduction, fuelling speculation Channel Nine may have masterminded and funded the whole operation. Regardless, they're in big trouble.
Aside from Brown, producer Stephen Rice, cameraman Ben Williamson and sound recordist David Ballment have all been charged with offences including hiding information, forming an association with two or more people to commit crime against a person, kidnapping or holding a minor, and physical assault, according to the ABC.
The minimum sentence for kidnapping is three years in prison, but they could all face up to 20 years behind bars.
The five Australians, including Faulkner, were questioned by a Lebanese judge earlier today and are currently being held at Baabda Detention Centre. They are hoping their charges will be downgraded when they reappear in court shortly.
The key for the 60 Minutes team will be to distance themselves from the failed kidnapping attempt, which could prove difficult given Lebanese authorities claim to have signed statement from a member of the CARI team saying Nine paid them $115,000.
The network, meanwhile, say they are doing their best to ensure a good outcome for everyone involved.
"We want to see our crew and Ms Falkner return home safely as soon as possible and we are working with a respected Lebanese legal team in Beirut to secure this outcome," a spokesperson told the Herald Sun.
Prime Minister Malcolm Turnbull has also given assurances his government is giving "every support" it can.
"Of course we expect the Lebanese legal system and their right to investigate and take proceedings if they feel offences have been committed," he told reporters.
"But we support Australians who find themselves in these difficulties and these circumstances right around the world and of course we're doing that with respect to the 60 Minutes crew in Beirut at the moment."
Yet it appears the failed kidnapping was doomed from the beginning, with Falkner's ex-husband already being aware that she was in Beirut.
"I had access to Sally's emails so I knew the plan, but I didn't think they would be that ballsy," Amin told The Guardian. "We're in a strictly tight security area, and they know. I thought maybe she just wanted to take a look at them and wanted to approach me and talk, to say 'let's sit down and just talk'. It was insane."
Remarkably, Falkner has the best chance at freedom as Amin has said repeatedly he won't press charges now his children have been returned to him.
"I told her that I'm not going to file anything. She is the mother of my children," he said. "I saw her and I was thinking, 'oh what did you do, what were you thinking?' I wasn't angry, I was disappointed. You could have just showed up and said you wanted to see the kids. She knows that. But then again, she is a mother."
Feature image: 60 Minutes/Facebook