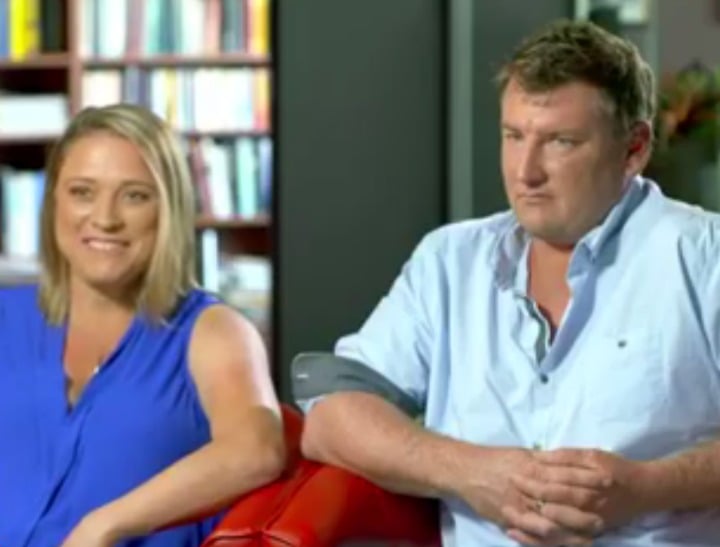 It's the story of a love that triumphed against the odds.
When people ask Amy and Dan Gray to share the story of how they met, they could be forgiven for anticipating a fairytale romance.
The couple, who've been together for ten years, have an affection for each other that's as obvious as it is infectious. They have two children together and share a passion for the ocean. Their life – from the outside – seems picture-perfect.
But although Dan describes what happend on the night he met his future wife as "love at first sight", the start of the Grays' love story is marred by racial hatred and violence.
On tonight's 60 Minutes, Amy and Dan Gray tell the story of how they met for the first time at the Cronulla Riots, and how a life-threatening injury nearly ruled out a first date.
December 11th 2005 seemed like an innocuous day to visit the beach. The weather was unusually hot for early summer and the beachgoers at Cronulla were out in hoardes. What couldn't be seen, however, were the racial tensions bubbling under the surface.
"Reclaiming Cronulla is to do with keeping everyone nice and friendly," one beachgoer tells a cameraman.
"It's a beach – share it," demands another.
"Let everyone enjoy the water that needs to," says a third.
Their message seems innocent until the mob mentality takes hold, cheers of "Aussie, Aussie, Aussie!" echoing the length of the foreshore. The crowd is hot, drunk and angry – and just after lunch, they explode.
It was around this time that Amy got a call from a friend inviting her to Cronulla, who described the escalating racist mob as "just like Australia Day."