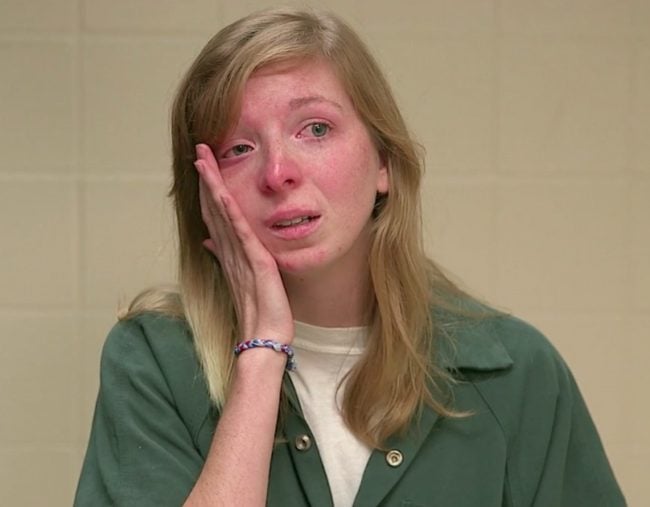 The post Orange is the New Black blues have got me down. Having gorged myself on those precious 13 episodes in a single sitting, I'm now one of many devoted fans waiting for the next season to come out.
But thankfully, I've come across the most addictive television show for anyone looking to fill the OITNB-shaped hole in their lives. I used to think nothing could beat the compelling drama of Litchfield Prison, but imagine if what you were watching was real.
There are people doing time in American jails, living side by side with convicted felons as part of the general prison population in Clark County Jail in Indiana, and Fulton County Jail in Atlanta.
But they have never been convicted of or committed a crime.
They are regular people participating in an extreme social experiment filmed for the groundbreaking 2016 docu-series The Jail: 60 Days In, which follows the lives of civilian inmates for up to 60 days while they are housed as real inmates in jail.

There are a broad range of civilians volunteering for the experiment, with seven inmates appearing in each of the four seasons. The cast range from the daughter of boxing legend Muhammad Ali, to US Marine Corps soldiers, and aspiring corrections officers wanting a taste of what prison life will be like.
Before entering the prison, they are coached on how to act around the inmates, given fake criminal charges and backstories, as well as fake names to help them blend into prison life. Once inside they are tasked with the job of uncovering illegal practices within the prison, and reporting on them to officials on their release.
No one, except the camera crew – who the inmates are told are filming a real documentary – know that the civilian-inmates aren't real criminals. Not even the prison staff or corrections officers know that they have civilians in their midst.
It's eye-opening, to say the least.
Being an avid prison-drama fan, I thought I had a pretty decent idea of what prison life would really be like, but the reality makes Litchfield look like a luxury resort. Prisoners are confined mainly to "pods" with very little time outside of their assigned areas. Though they are free to roam the pod and socialise as they wish, access to amenities is often controlled by prison "gangs" and the inactivity often leads to disputes rising up between inmates.