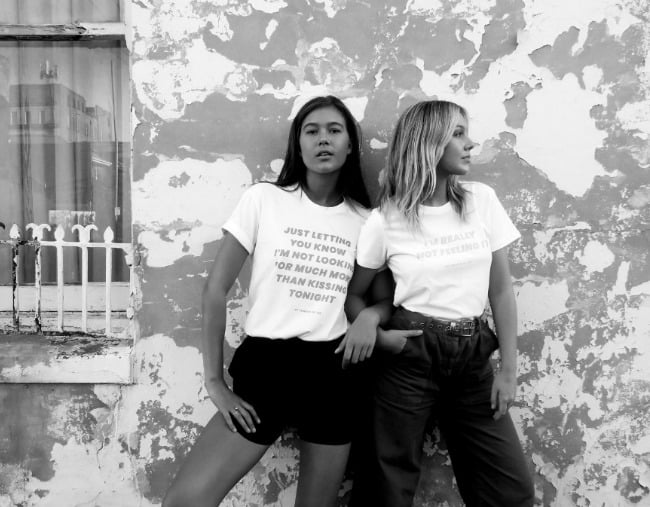 A new sexual assault and harassment campaign is using the real words of real women to illustrate the many and varied ways women demonstrate non-consent.
Titled 50 Shades of No, creators Jess Langley, Annelise Hickey and Jo de Fina – upon being moved by the recent onslaught of sexual harassment allegations made public in our Weinstein era – reached out to women across the world to better understand, and to better give voice, to the cues women give in conversations of consent.
They took 50 real-life statements from 50 women and printed them onto a range of t-shirts. They also then directed, shot and produced a film using the statements to tell the women's stories.