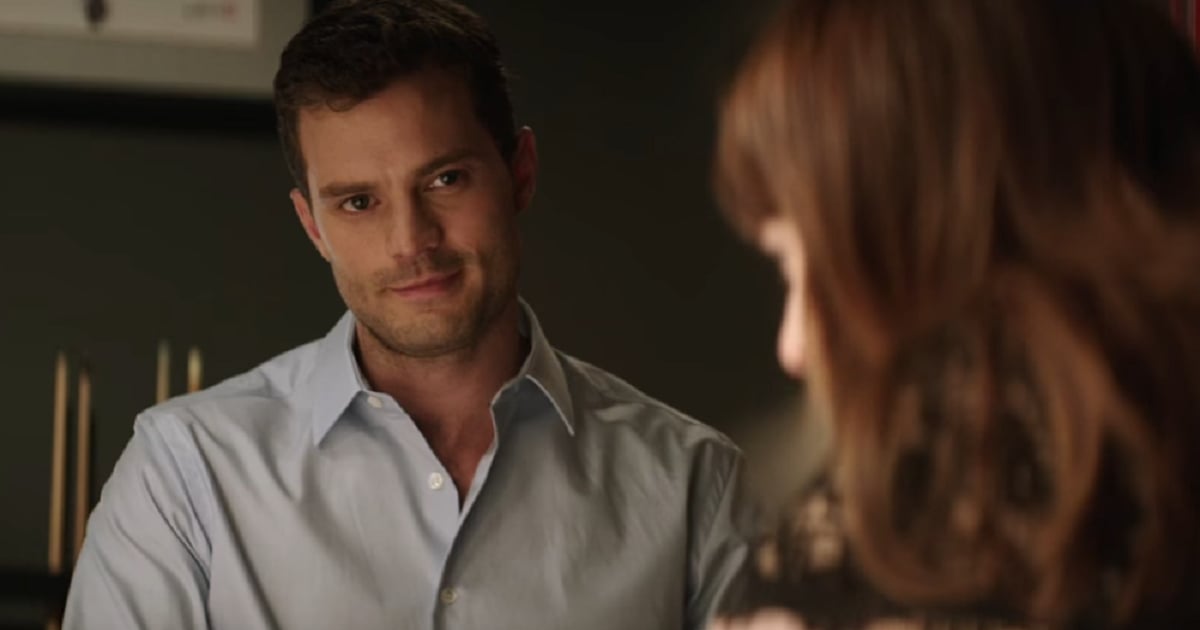 The Fifty Shades book and movie series aren't about sex.
They're not NOT about sex, but the sex is only one small part of it what makes them so compelling.
Because sex without love is just porn, and despite accusations to the contrary, Fifty Shades of Grey is definitely not porn.
It's a complicated modern-day love story that pushes the limits of acceptability when it comes to relationships.
As the series progresses, the relationship in question becomes less alternative, and more the exact relationship we have been searching for all our lives.
And while the first book (and movie) were definitely the weakest of the trilogy, as characters were introduced and dodgy story lines clumsily developed, the second, Fifty Shades Darker was much, much better.
Watch the 50 Shades Darker extended trailer. Article continues…
In fact, you could call Fifty Shades of Grey the book the "most successful badly written book of all time", because it sold 125 million copies around the world in four short years, the movie also broke numerous box office records by bringing in $474 million AUD.
Whatever you have to say about the series, it's clear that E. L. James tapped into something huge and it's phenomenal success shouldn't take away from everything that's great about it.
As the specific target market for the book – a suburban mum – I can tell you exactly why Fifty Shades is such an enormous success.
It's about the magic of that first, incredible love.
It's about meeting someone who brings out the best in you.
It's watching lust evolve into love and then into complete and total devotion.
It's the relationship will all dream of, drawn out in three books and three corresponding movies.
And Fifty Shades Darker is the best of them all.
Christian Grey, the damaged and darkly mysterious billionaire and the beautiful, sweetly untouched Anastasia Steele ended their relationship at the conclusion of the first movie.
Right afterwhen Ana realised she couldn't be a part of Grey's BDSM lifestyle.
From the second they met they were drawn to each other and while Christian tried to mold Ana into the kind of girl he was used to dating, it was really Ana that was changing him.
But you don't see that until the second movie, and that's what makes it so special.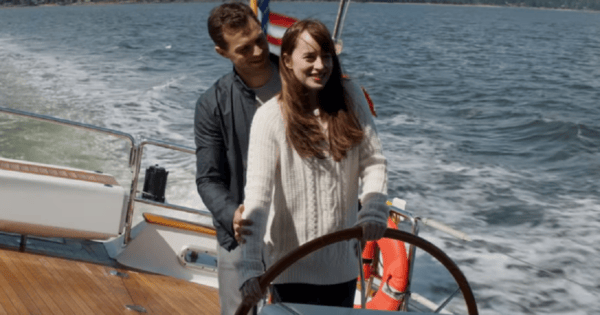 In Fifty Shades Darker we see Christian begging for Ana to take him back and having made herself clear about her discomfort at his lifestyle, they start off on more equal footing.
At every turn Ana challenges him, who he is, what he was made to be and how he ended up living to cope with the damage that had been done to his life.
Unlike the first movie, Fifty Shades Darker has the advantage of having many of the elements of the best thriller movies of the past decade.
Complex characters.
Twists and turns.
Ghosts of the past.
A heartbroken stalker ex.
A deranged predator ex.
An evil boss in the form of Jack Hyde, who makes Christian Grey look like a boy scout.
Sex, violence, intrigue, mystery and a life-changing love that just gets better and stronger as the movie goes on.
The gym is the new Tinder, or the old Tinder, depending how how you view it. Article continues...
It's worth reading the books before seeing the movies, because in books characters can be developed and explained so much better.
We'll learn more about how and why Christian Grey ended up the way he did and why it is taking the love of a good woman to help him see the error of his ways.
Ana becomes a better person as well.
She's never been a push over, it's only been her inexperience that has seen her go along with a little of what Christian wanted to do with her.
In Fifty Shades Darker Ana finds her strength.
Sure, Christian can't help himself except step in to protect her when needed, but she steps in to try and protect him too.
And then there's the sex.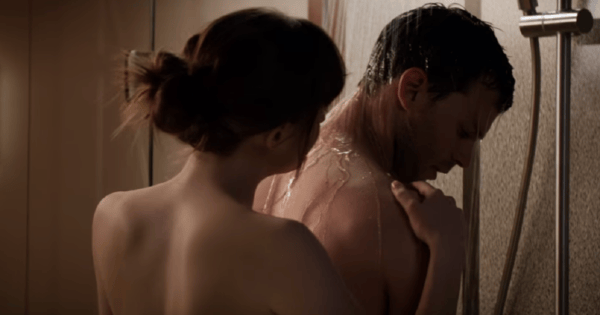 For those who have had sex with someone they love, and someone they don't love, you know the difference.
When you meet "the one" whom you love more than you ever though possible, whom you are attracted to more than you've ever been attracted to anyone before and whom you trust with your body and soul because they cherish you like no other, you end up sharing a sexual relationship the likes of which you've only read about in a book or seen in a movie.
Mind blowing, earth shattering sex.
And even though in relationships the intensity of that sex ebbs and flows, it's the memory of those first few years together in love, naked, exploring, that keeps you going until the next flow.
That's why Fifty Shades of Grey, Fifty Shades Darker and Fifty Shades Freed have struck a chord with so many people around the world.
That's why the movies do so well.
And that's why you need to read the book and watch the second movie and stop judging it by pop-culture reputation alone.
Fifty Shades Darker opens in cinemas on Thursday 9 February 2017.