Last week, I had the most honest conversation I've ever had with my partner about our relationship.
The catalyst? An online quiz that took all of two minutes.
(And no, it wasn't 'How much do you really love Garlic Bread' although arguably it would have been equally enlightening).
It was the Five Love Languages quiz and it's easily the best thing I've ever done for my relationship.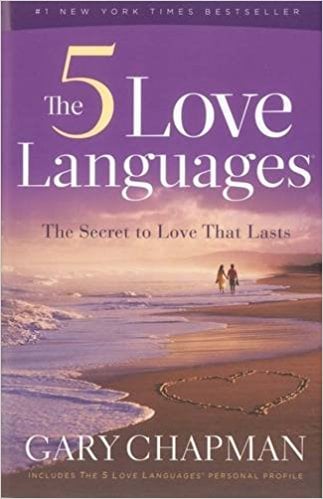 An Oprah-approved theory successful couples have sworn by for years, the online quiz is based on a bestselling book of the same name. I'd been aware of it for a while, but it wasn't until a friend was recently waxing lyrical about how helpful the free quiz had been for her relationship that I decided to take the plunge and do it.
The premise is simple.  We all communicate our love in different ways, which author Gary Chapman distills into five main languages - words of affirmation, acts of service, receiving gifts, quality time and physical touch.
The 5 Love Languages official assessment asks a series of A or B answer questions to rank which language is your most dominant. They're simple, straightforward and take just a few minutes. The answers are then emailed and explained to you.
My results showed that the most important ways of showing love to me are quality time, tied with words of affirmation, followed by physical touch, acts of service and then gifts.
Listen: The Well gets deep on all things love. Post continues after audio.

I didn't really learn anything new by doing the quiz - I've always been someone who needs to be regularly told/reminded that I'm loved - but seeing it in front of me validated that I wasn't being needy or overly emotional; it was my language. Everything just made a bit more sense.