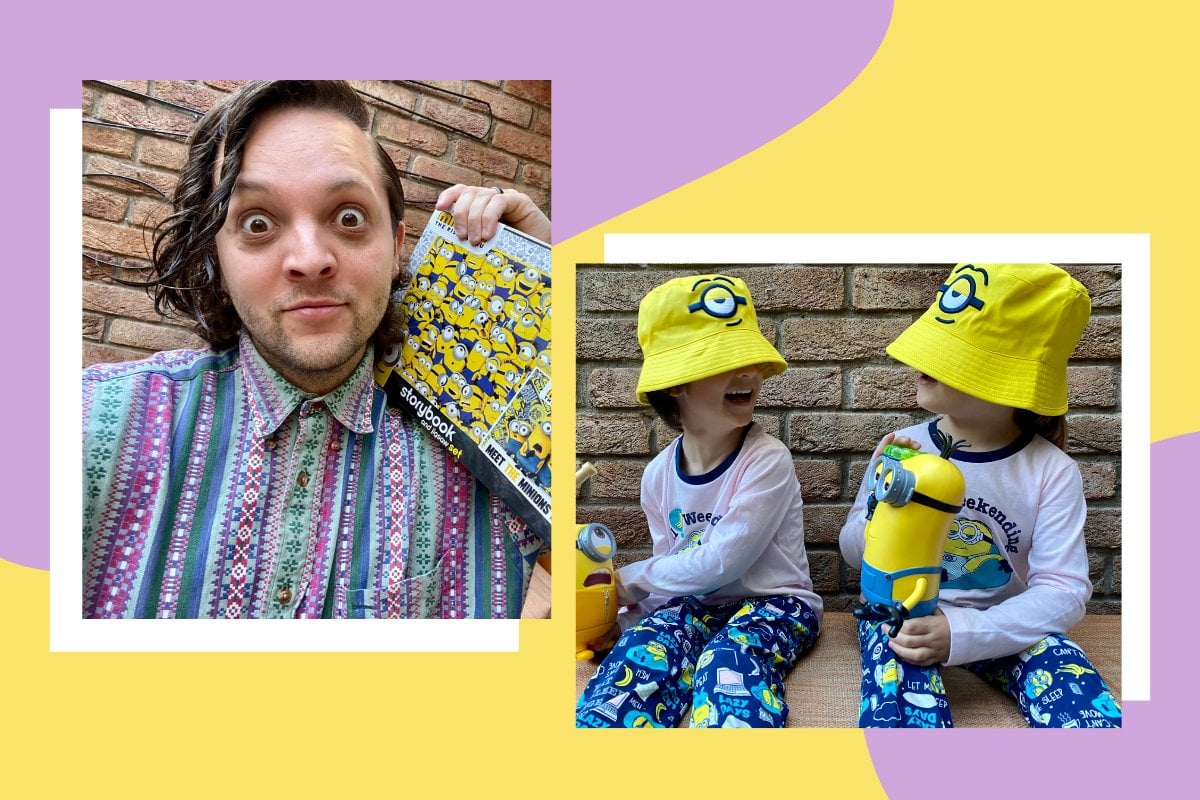 My children are obsessed with Minions.         
And when I say "obsessed", I mean it. This isn't a harmless friendship. No way. This is a full-blown love affair. 
A semi-adorable watch-the-movie-while-wearing-the-costume-and-a-Minions-backpack-that's-filled-with-Minions-colouring-pages fixation that has left me equal parts confused and relieved.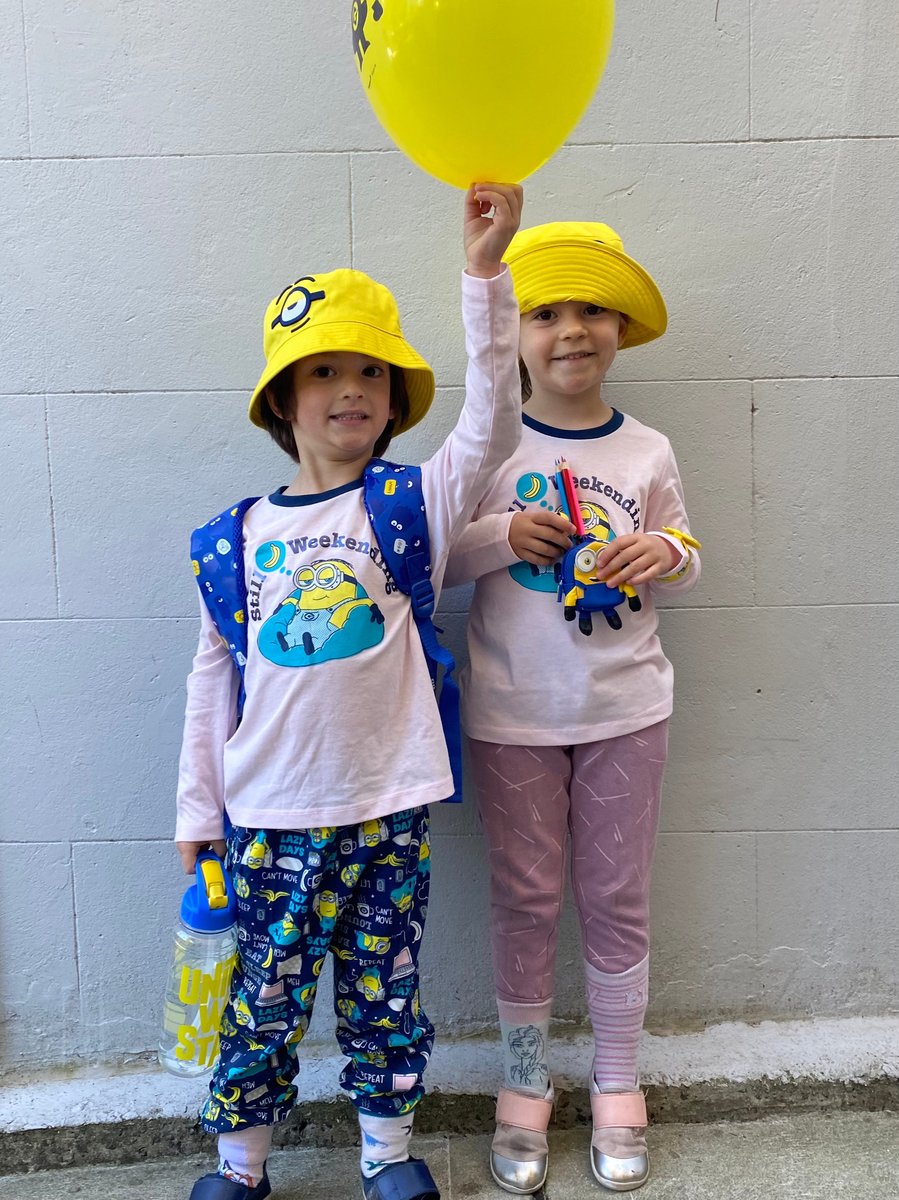 Image: Supplied.
Now that we're on the same page with what kind of "obsession" my four-year-old twins are currently experiencing, I want to speak directly to all the parents with Minion-loving spawn out there.
If you're anything like me, you're probably a little confused about your child's fascination with Minions. Sure, they are cute little creatures that look like yellow lollies. And yes, they do ridiculously dangerous things that result in ridiculously painful endings which result in your tiny humans laughing a ridiculous amount. I know, ridiculous!
But, what's the actual appeal of these evil henchmen?
Well, I decided to find out.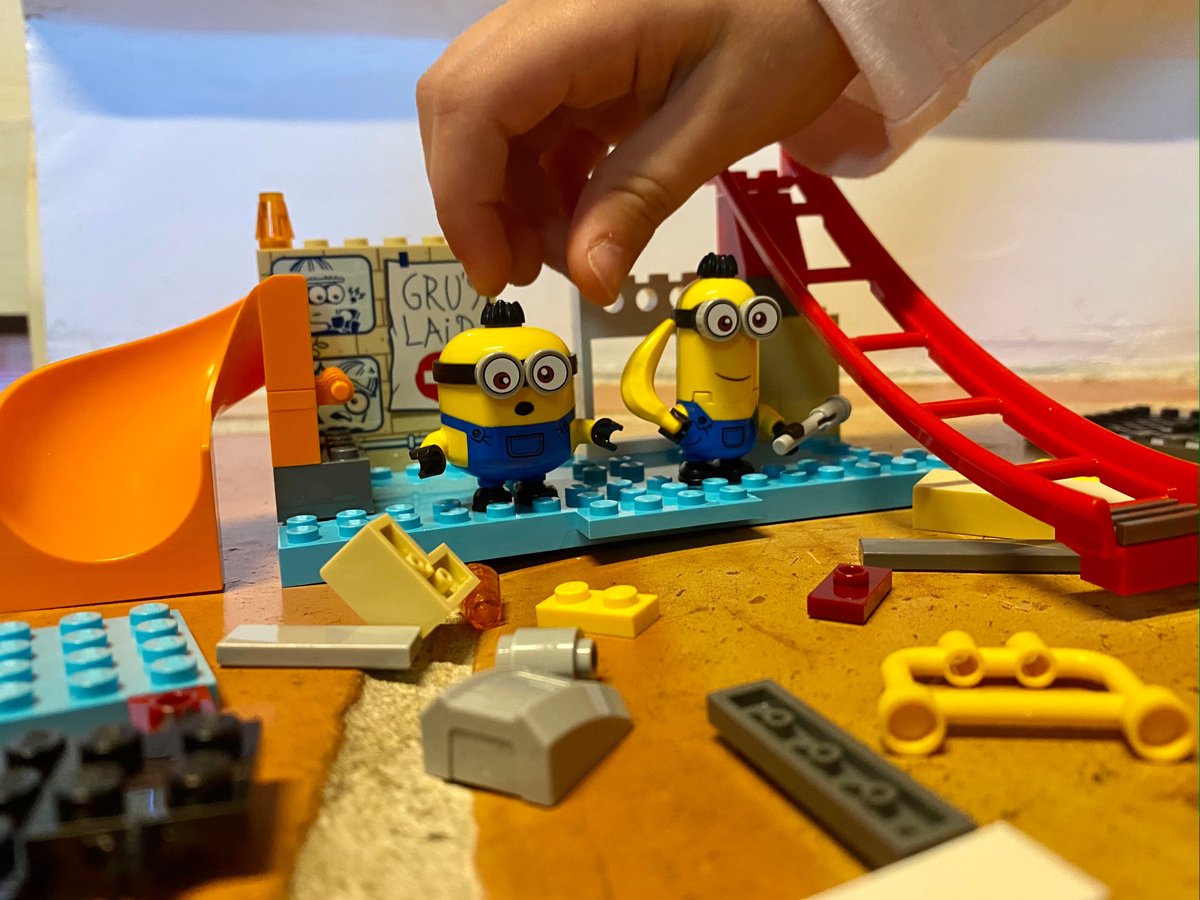 Image: Supplied.