The parents of a three-year-old girl flown to Perth for treatment after being found at the bottom of a pool in Bali on Saturday have shared the heartbreaking news that they are saying goodbye.
Kawa Sweeney's parents, Desmond Sweeney and Dee Tang, revealed that their little girl had "lost her battle."
"Unfortunately, in spite of all the hopes and prayers Kawa has lost her battle," reads a statement from the family, posted on a GoFundMe page established to aide Kawa's medical costs.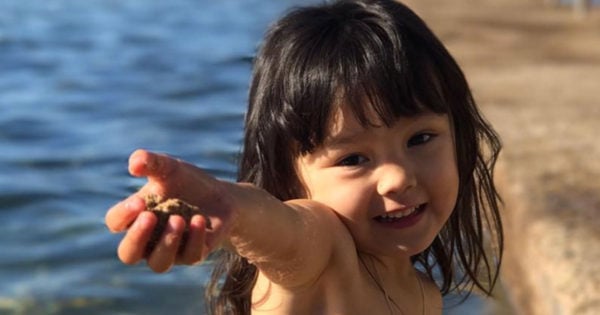 "Family are saying goodbye today. We would like to thank everyone who has gone above and beyond in all of this."
The family also thanked those in Bali, the medivac team and doctors and nurses at Princess Margaret Hospital who were by Kawa's side since the accident.