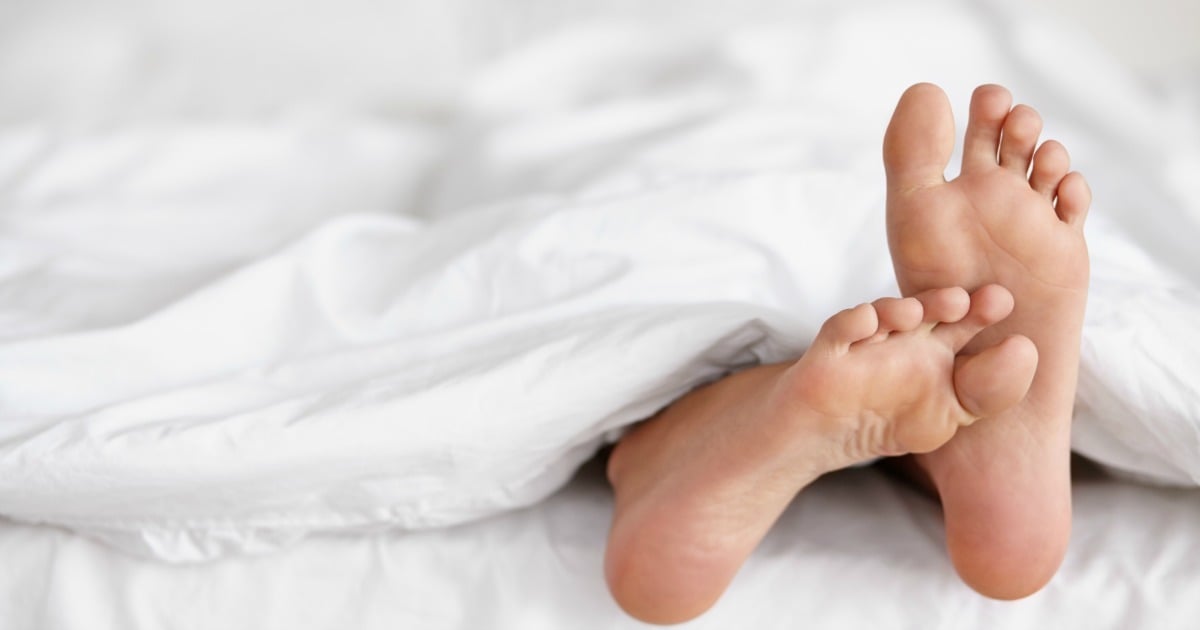 The memory of telling G* I was still a virgin at 25 sits clearly in my mind. We'd gone on four dates and fooled around on our third date. I'd enjoyed it, but wasn't ready to have sex. It was important for me to be clear on my comfort zone: I was happy to fool around, just not ready for full intercourse. I didn't want to hide why.
So I sat on my couch, palms sweaty. The words came out stumbling, uncertain. Looking back, they seem both vague and accurate. I had a history of intimacy issues. Trusting people was hard for me. So I just…hadn't had sex yet. I wasn't waiting for marriage, I just wasn't ready to do that. I needed something more committed to have sex. I could do other things, just…not that.
I distinctly remember looking at my tired rug, not at him.
What did he say? It sounded right at the time. He accepted it, acknowledging my reason as valid. It was such a relief. Here was the answer I'd needed.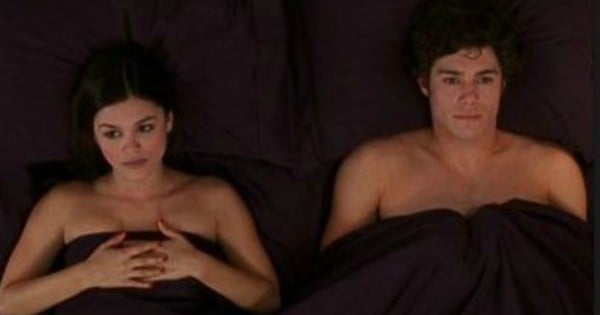 "I distinctly remember looking at my tired rug, not at him." Image via The OC, Fox. 
A month later with multiple dates, I asked that we either get serious or split. G called my virginity a 'sexual roadblock'. His sudden shift left me with emotional rug burns.
Previously, we had seemed fine. Our dates had been a mix of fun conversation and usually ended up in my bedroom. I was too shocked to ask him why he hadn't said anything earlier. I was too ashamed to ask any questions about my bedroom performance.
I never got those answers: that was the last time I saw him.
Dating and vulnerability, for me, have always gone hand in hand. For a while, I avoided both. I was scared of rejection, terrified that I'd be mocked because I'd barely kissed anyone. My fear filled my imagination with rejection. I wasn't thin enough. I wasn't pretty enough. My intelligence was too intimidating. I was too bossy.
Who could date a girl like that?
So I didn't date, not in high school, not in college. There were one-off make out sessions. They felt good, but left me emotionally unsatisfied. As time went on, age became an issue that loomed in my mind. Who could want to date a feminist virgin at this age? My own inexperience made me feel like a freak.
Women in the Mamamia office reveal how they lost their virginity. Post continues below. 
A few things made me begin to see things differently. First was Brene Brown's book, 'The Gifts of Imperfection'. It blew my mind: I wasn't alone struggling with shame, we all do. I didn't have to be perfect to be loved and accepted. In fact, sharing my vulnerabilities would help me connect.
My own inexperience made me feel like a freak.