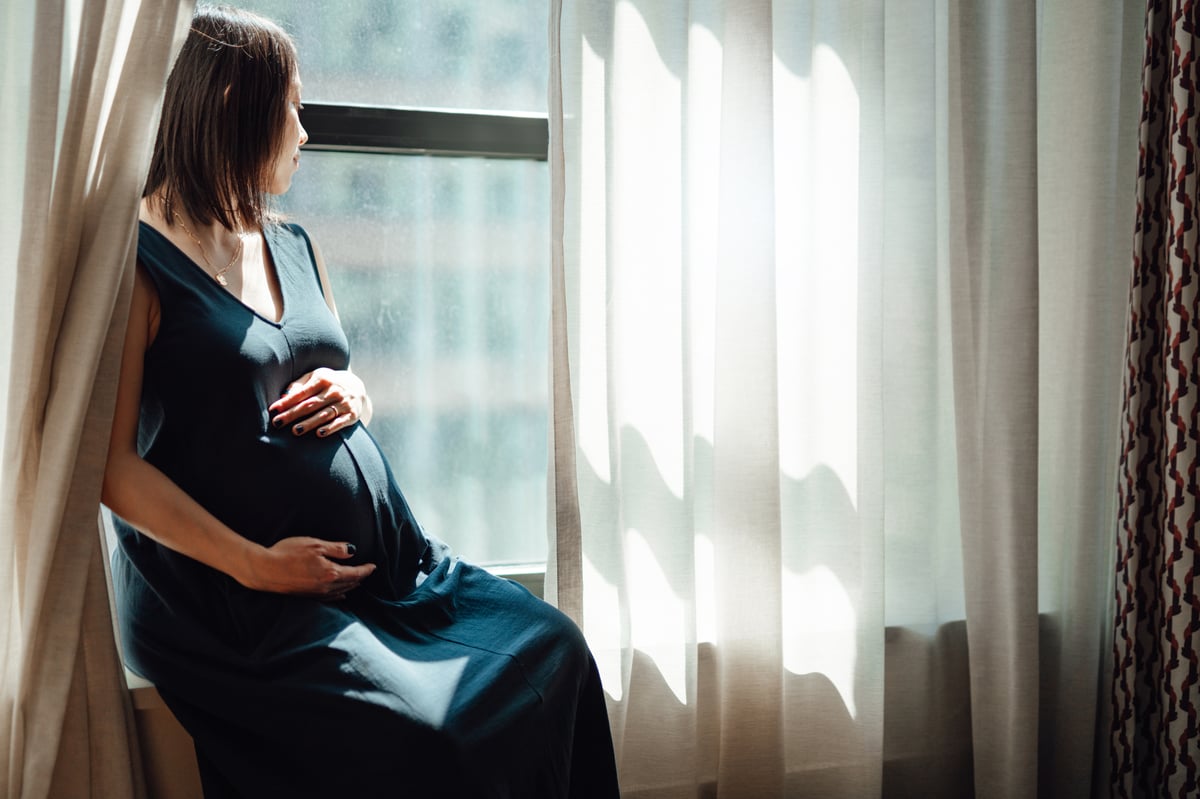 NSW Health Minister Brad Hazzard's COVID comments earlier this week made me freeze. Matter-of-factly announcing he expects everyone in NSW to get Omicron - then saying "we're ALL going to get Omicron" - indicated that he believes the virus has defeated us. 
Behind him, Premier Dominic Perrottet nodded his agreement - it appears the state government is well and truly resigned to the idea that this time, with this variant, there is nothing we can do.
Watch things pregnant people never say. Post continues after video. 
COVID fatigue is understandable. The last two years have been a blur of masks, social distancing, lockdowns, density limits, QR code check ins, vaccines… it's a lot. People are tired. But to hear a high-profile politician who's been at the forefront of the fight be so accepting of the virus' spread was extremely dispiriting.
Anyone who's been pregnant through the pandemic would be familiar with the anxiety around catching COVID and the effect it could have on an unborn baby. My first child was born right as the pandemic was declared, so his entire life has been impacted by COVID. It was so early in the emergence of the virus, however, that I wasn't really concerned about getting it while I was pregnant.
That was almost two years ago. 
Never did I think that by the time my husband and I were ready for another baby, the pandemic would still be such a heavy presence in our lives. 
Yet with the arrival of Omicron and its high infection rate, waning vaccine immunity as we wait for boosters, and a widespread attitude of Australians just wanting to 'get on with it' and return to life as normal; I'm more worried now than I was when my first child was born. 
Read more: 'I was already conflicted about having a baby. Now I'm pregnant, and plagued with fear.'
When the two lines showed up on a test in November, we were thrilled. It was the very early days of Omicron and it wasn't yet in Australia. 
Fast forward a month and the message is: expect to get it, we'll all get it. The speed of this development is truly frightening and shows just how transmissible the new variant is.