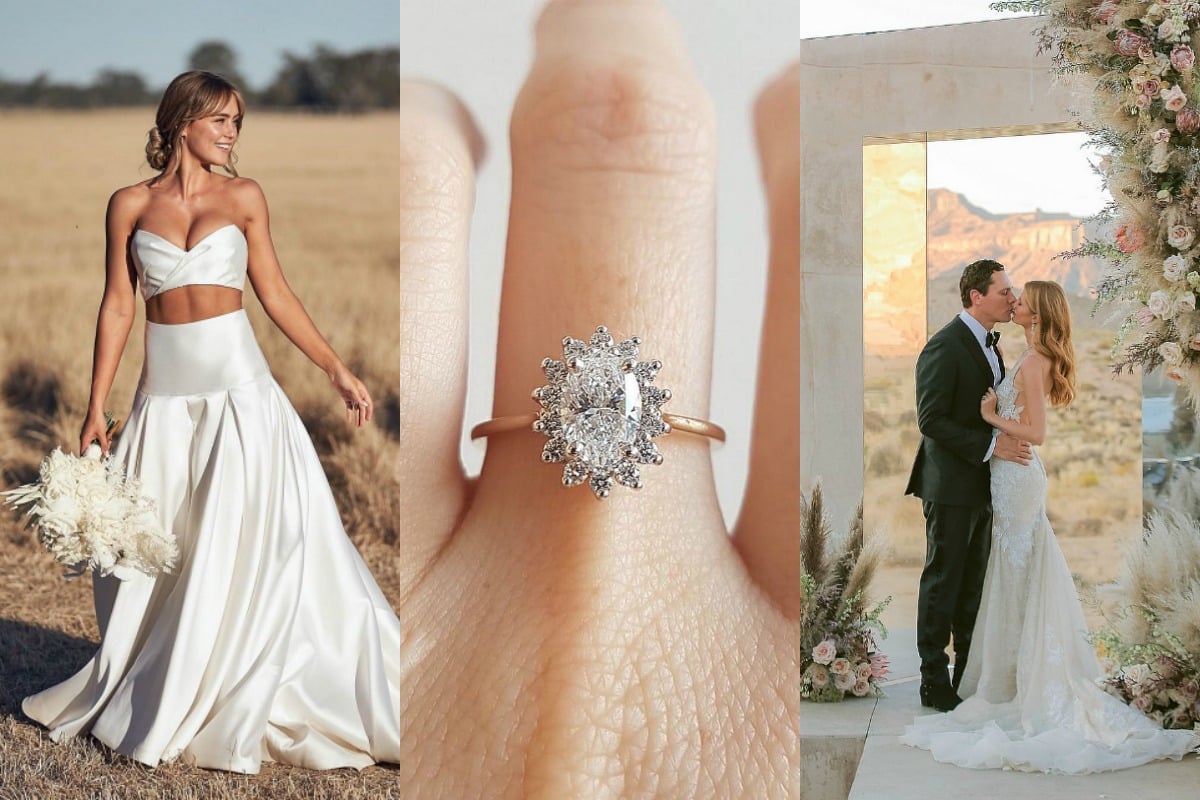 Summer in Australia means we're full-swing into wedding season, and your Insta feed's probably overflowing with rustic couple photos and native bouquets right now – we know.
If it all feels so 2019, allow us to provide some insight into the dresses, decor and other details that are going to be trending next year. Early-adopters and 2020 brides, take note.
Bridal trends for 2020.
Two piece gowns.
Thanks to influencer Steph Claire Smith (now Stephanie Miller), we're going to see the rise of the two-piece dress. This trend allows brides to have a bit of fun with convention, they can either go for matching sets like Steph's or mix up the top and bottom. It also allows for the ultimate quick-change from ceremony to reception – just add silky white trousers or a sparkly skirt for the after party.
Miller changed into a slinky satin dress for hers, which also showed off her toned mid-section. We're not saying it's a timeless trend – but here's to looking back in 40 years and being able to say, "Yep, I went there."
 

View this post on Instagram

 
 

View this post on Instagram