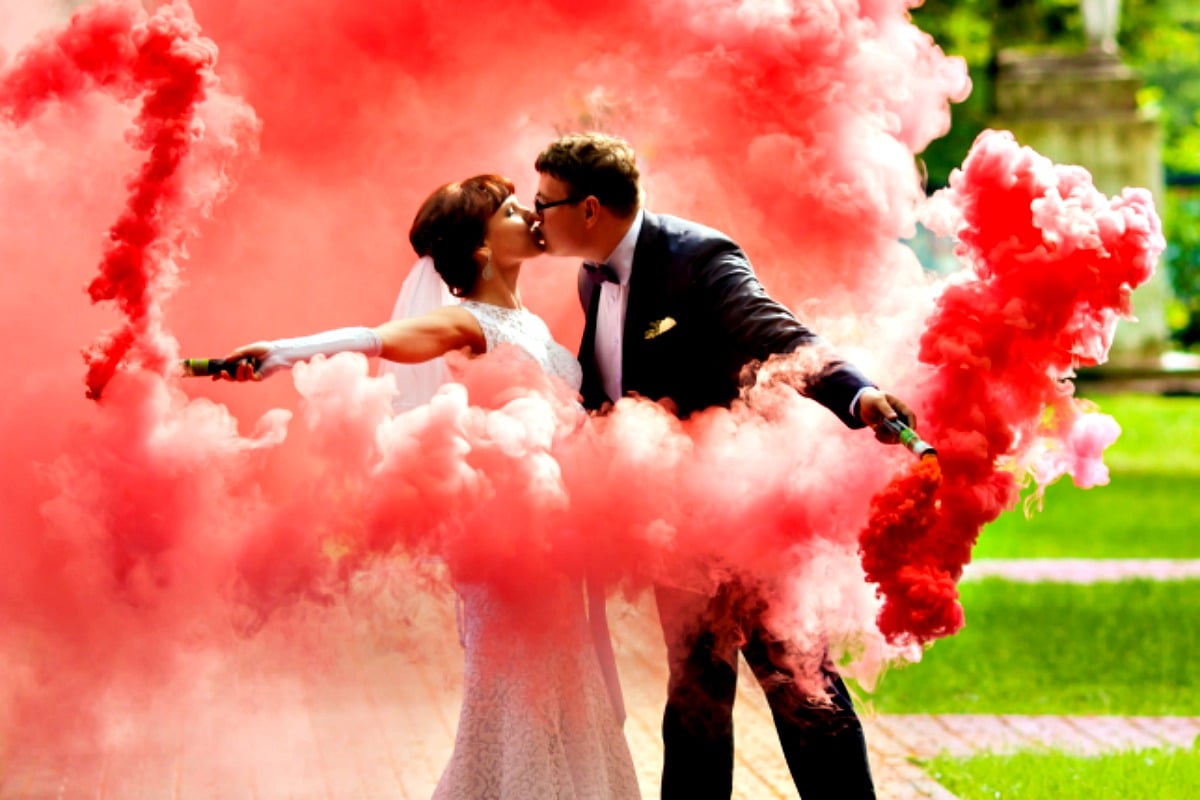 Weddings can be dangerous events to attend at the best of times.
Emotions are running high, a huge amount of money has been splashed about in order to ensure the bride and groom have a truly magical experience and once you take into account the fact that animals and children can often be involved, well, it can all just turn into a bit of a disaster.
However, it looks like 2019 is about to unleash another problematic wedding trend upon us all. Therefore, it's important for all soon-to-be brides and wedding guests to remain alert but not alarmed (at least not just yet) about what's to come.
Pinterest, that glorious online mecca where people find joy in pinning photos of things they will never do to imaginary boards, have released their list of the official 100 Pinterest trends for 2019.
According to the powers that be at Pinterest the biggest wedding trends for 2019 include couples having specially designed neon wedding signs created for their receptions (searches for neon wedding sign are up by 281%) and backyard garden weddings, with couples option for smaller and more cost-friendly celebration options (searches for garden wedding are up by 441%).
However, the most alarming (and surprising) wedding trend to be found on the 2019 Pinterest list is smoke bombs.
Yes, smoke bombs.
Once used solely in sub-par magic shows to distract gullible audience members, smoke bombs are quickly becoming an essential part of many couple's special day. According to Pinterest, searches for smoke bomb photography are up by 436%, with users looking to add smoke bombs of every colour to both their wedding and engagement photos.
The photos look a little like this.