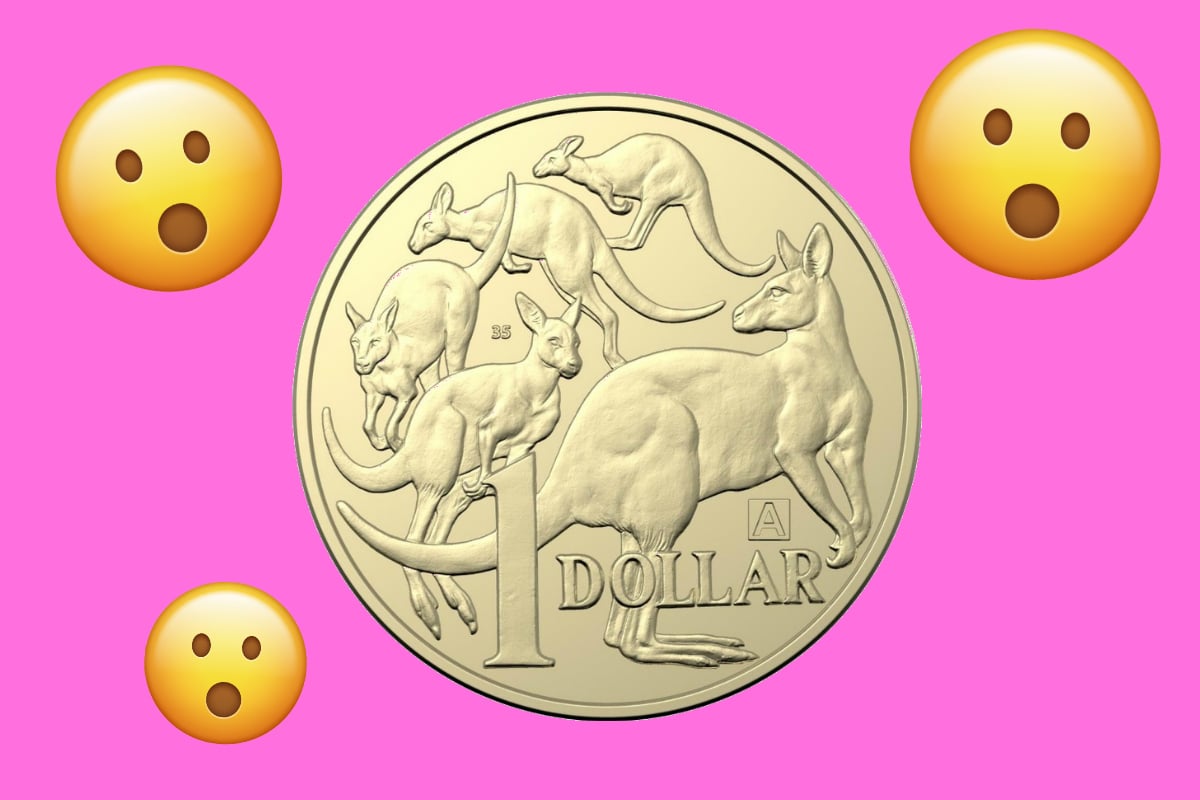 Chances are you haven't taken a close look at a $1 coin lately.
(Now that even farmer's market stalls have Tap'n'Go we really don't blame you.)
But those who have might have noticed a little quirk in their change.
For weeks, people have been posting to Reddit and other social media sites photos of coins marked as '2019' – which normally wouldn't be in circulation until next year. Those with even keener eyes might have noticed the number '35' and the letter 'a', 'u' or 's' by the kangaroos on the other side.
Some speculated the date was a mistake by the mint, or that it might be just them getting a jump on next year.
But now the mystery of the "time-travelling" coins has been solved - it's all part of a competition by the Royal Australian Mint and a ploy to get people back into coin collecting.
The Dollar Discovery - which we can see being a big hit with kids - started on Thursday and is in part to celebrate the 35th anniversary of the $1 coin next year, according to the mint's website.