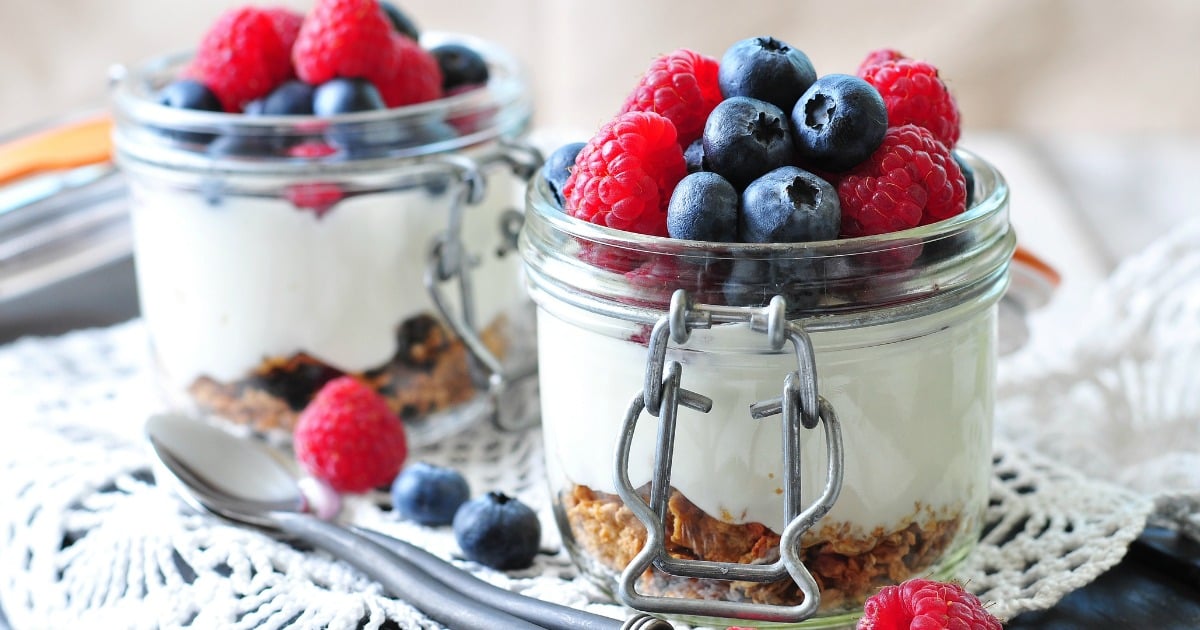 Feeling great in 2017 doesn't need to involve an elaborate meal plan and thousands of dollars. All you need to do is wake up each day and make as many good choices as you can.
Thankfully there are five key balanced food trends* that are set to dominate this year. The best part? They're more than edible – they're delicious. YES!
We've compiled a recipe for each so you can munch your way through January.
Food trend 1: The Smoothie Bowl.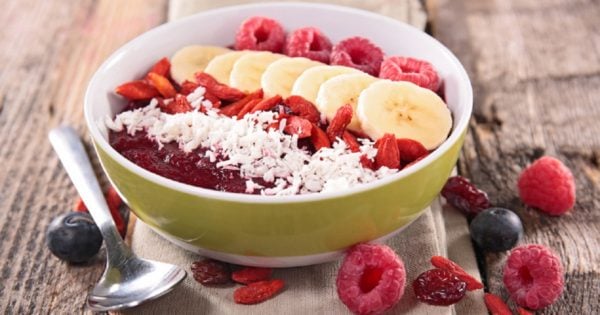 Smoothie bowl with berries. Image: iStock.
Smoothie bowls are nothing new but what is new is what you can put into them. I made this discovery while preparing the banana, kiwi and turmeric smoothie down below.
The discovery is: If you put breakfast cereal into a smoothie and let it sit for 15 minutes, it will swell up into the most deliciously thick smoothie that can be placed in a bowl and topped with your favourite toppings.
As long as you use a wholesome smoothie base like Special K cereals, good-quality Greek yogurt and coconut milk or other milk alternatives you can really put anything you like in there from fruits to vegetables and then add complimentary toppings. 
Food trend 2: Lavender.