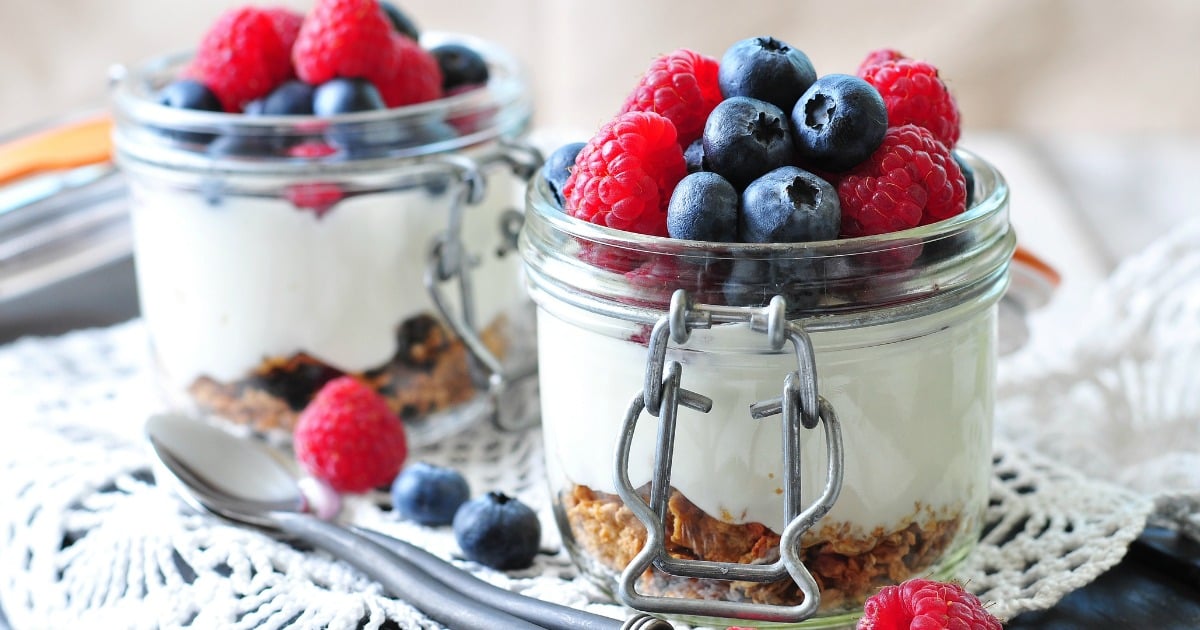 Feeling great in 2017 doesn't need to involve an elaborate meal plan and thousands of dollars. All you need to do is wake up each day and make as many good choices as you can.
Thankfully there are five key balanced food trends* that are set to dominate this year. The best part? They're more than edible – they're delicious. YES!
We've compiled a recipe for each so you can munch your way through January.
Food trend 1: The Smoothie Bowl.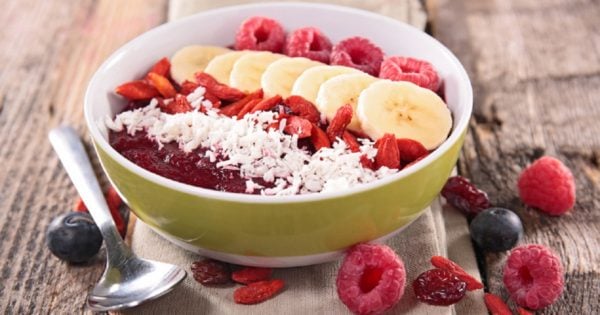 Smoothie bowl with berries. Image: iStock.
Smoothie bowls are nothing new but what is new is what you can put into them. I made this discovery while preparing the banana, kiwi and turmeric smoothie down below.
The discovery is: If you put breakfast cereal into a smoothie and let it sit for 15 minutes, it will swell up into the most deliciously thick smoothie that can be placed in a bowl and topped with your favourite toppings.
As long as you use a wholesome smoothie base like Special K cereals, good-quality Greek yogurt and coconut milk or other milk alternatives you can really put anything you like in there from fruits to vegetables and then add complimentary toppings. 
Food trend 2: Lavender.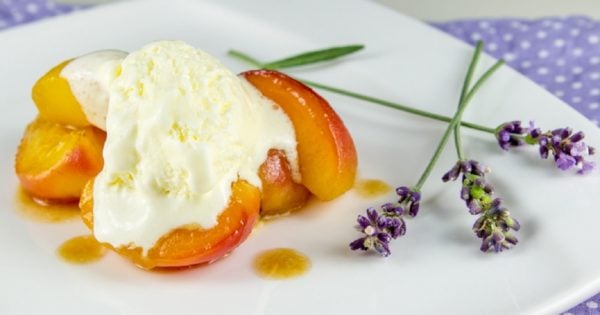 Lavender ice cream with fruit. Image: iStock.
Lavender is beautiful, fragrant and easy to grow in your own backyard. It's also said to potentitally help with the following conditions: restlessness, insomnia, nervousness, and depression.
You can add a few springs to baked dishes or even use it in desserts like fruit and ice cream. All you need to do is buy your favourite vanilla ice cream and then stir in some crushed up lavender. Place the container back into the freezer to set and the use it as a topping on your favourite fruits.
Food trend 3: Nutella Desserts.
Just a few minutes in the freezer and the Choc Nutella Clusters are ready. Image: Hipster Mum
This incredible recipe is by Hipster Mum and is now one of my favourite treats. You can find this and more recipes by Hipster Mum on the Special K website.
My daughter Caterina, 7 and I had so much fun making these and had a fight over who got to lick the bowl (we shared it, spoons clanging). They don't take long to set either.
All you need to do is blend two cups of original Special K, 220 grams melted milk chocolate (60 seconds in the microwave) and 2 tablespoons of Nutella. Stir and then place tablespoons full on a tray lined with baking paper. Leave in the freezer for 20 minutes.
I wanted to eat all of them but limited myself to two. Portion control and mindful eating are the key to healthy eating habits that include treat foods.
Food trend 4: Smashed veggies.
Smashed vegetables on toast. Image: iStock.
Don't panic, smashed avocado isn't going anywhere but sometimes you just need a bit of a change and that's where smashed vegetables come in. It sounds pretty fun to someone of Italian background because we've been doing this for quite a while in the form of bruschetta.