Adele has taken out the biggest honour of the Grammy Awards: Album Of The Year for 25. But the English songstress firmly believes it should have gone to someone else.
"I can't possibly accept this award. And I'm very humble and I'm very grateful and gracious and stuff, but my life is Beyoncé, and this album to me, the Lemonade album, Beyoncé – so monumental, and so well thought-out, and so beautiful and soul-bearing and we all got to see another side to you that we don't always see," Adele said during her tearful acceptance speech.
"And all us artists here adore you. You are our light. And the way you make me and my friends feel, the way you make my black friends feel is empowering, you make them stand up for themselves.
"And I love you, and I always have and I always will."
This isn't the first time the soulful singer has taken home the award — she earned a Grammy in 2012 in this category for her album 21. (Yes, ICYMI she names albums after the age she is when she creates them.)
Earlier in the night, Adele beat Beyoncé and Justin Bieber to take out Song Of The Year for her single Hello. During that acceptance speech, she apologised for swearing during an earlier tribute to the late George Michael.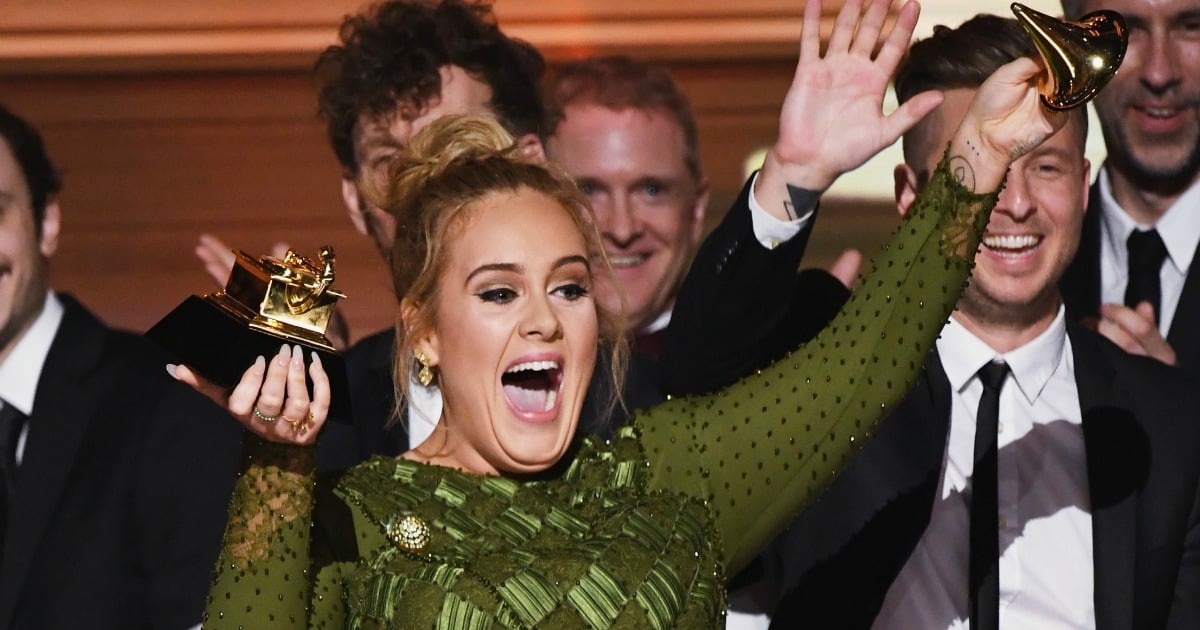 "First of all, I really apologise for swearing," she said upon accepting the trophy. "George Michael really does mean a lot to me so I want to apologise if I offended anyone."