Yesterday's shock election of Donald Trump as the 45th President of the United States has left women all over the world feeling a little lost.
We thought by 2016, the world was ready for the first female president. We thought feminism was about to claim a massive victory.
Instead, we've been left feeling a little bit broken. But there is still cause for celebration.
Yesterday's elections saw a number of US women claim victory in the House of Representatives, Senate and in the Gubernatorial elections.
They may not have been elected president, but each has made history in their own individual way – and that's something to celebrate.
Kate Brown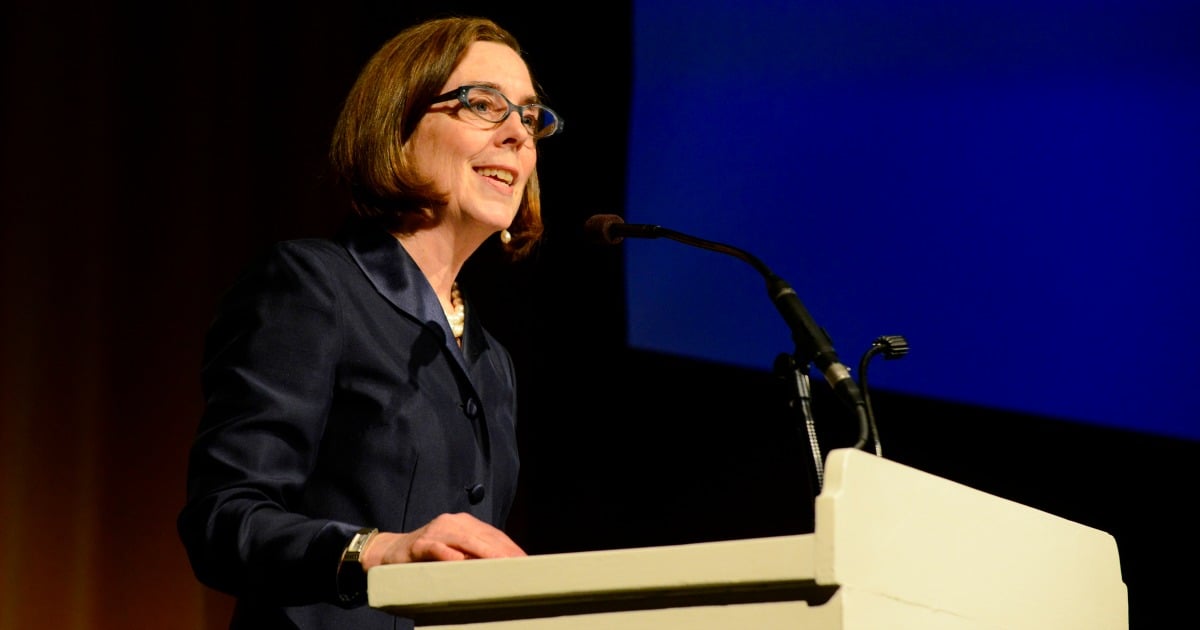 Kate Brown. [Image via Getty]
Kate Brown became the first ever openly LGBTQI Governor to be elected in the United States.
Brown, a Democrat from Oregon, has been outspoken about her experiences in coming out in the world of politics. Her election is a massive win for the LGBTQI community.
Stephanie Murphy