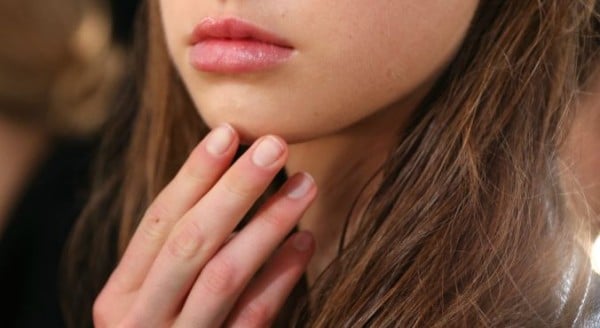 Images via Getty. 
While everyone might be talking about the clothes from all of the recent Fashion Weeks, it's the nails that have us transfixed at The Glow.
From opaque to metallic to geometric bold prints, these trends have us cheering. Why? They're wearable and achievable even if you're a nail polish dunce. Enjoy.
1. Nude.
We're talking very nude. Clean, perfectly filed, Anna-Wintour-style-nude nails are back. Give or take a little sheer polish. They were spotted on the runway of shows like Christopher Kane, Lie Sangbong and Coach. Minimal effort nails? We're in.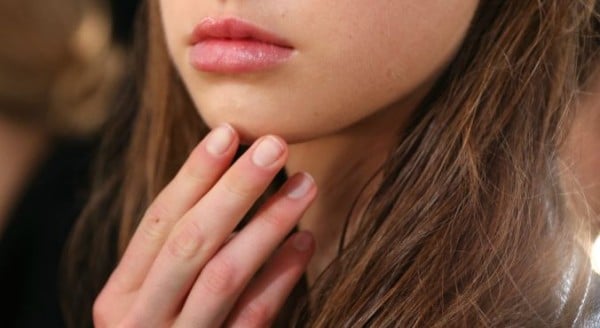 The best part? If you chip them, it's not obvious at all.
2. Glitter.

Thought glitter nails polish was left behind in the '90s? Nope! We're besotted with the simple, quirky look seen on the Zac Posen runway...
Alternatively brighter, more opaque glitter looks are coming back too, multicoloured glitter nails were spotted on the Rashish runway and a cleaner more sophisticated look reigned at Nordstrom.