We need to talk about that awkward lull that comes approximately two minutes and 45 seconds after the clock ticks over to midnight on New Year's Eve.
It goes from everyone jumping up and down celebrating the, er, inevitable continuity of time, straight into an enormous display of fireworks.
Now I'm going to say something. And you might not like it.
Fireworks are boring AF.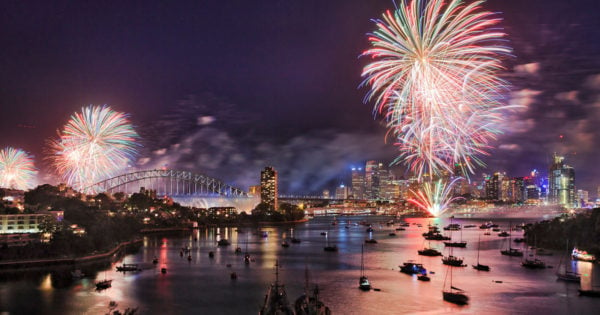 Watching fireworks is akin to having an acquaintance say, "Have you seen this great video on YouTube?" and then making you watch the entire nine minutes as they look over your shoulder - waiting for your reaction.
Or going sightseeing with your mum, and having to think of eight ways to say "ah wow look at this view" in order to justify the hour long trek that preceded it.
I'm not a fan of views. I'm not a fan of watching YouTube videos without my consent. And I'm certainly not a fan of man-made lights going off in the sky for 12 minutes.