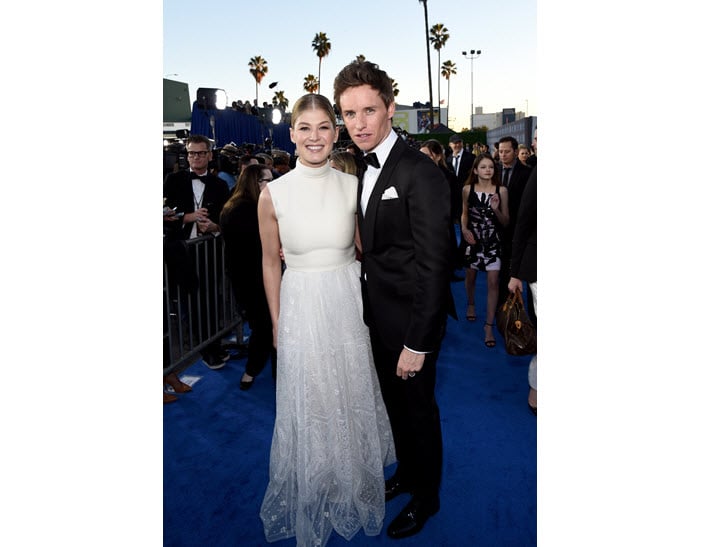 We are bringing you all of the red carpet action.
Woah. We bet Hollywood's best are pretty tired this week. We had the Golden Globes on Sunday, Oscar nominations last night, and now the Critic's Choice Awards are on.
We're not exactly sure of the difference between this ceremony and all the others, but there is a red carpet with A-listers on it…so we're happy. Time for more pretty dresses.
In all seriousness, the awards celebrate excellence in cinematic achievement, as chosen by the Broadcast Film Critics Association.
Lots of Oscar nominees are up for Critic's Choice gongs this year, plus a few who were snubbed by the Oscars.  (We're still rooting for you, Jennifer Aniston.)
Anyway, back to the more pressing issue...the fashion.
Click through the gallery below of all the outstanding red carpet outfits.