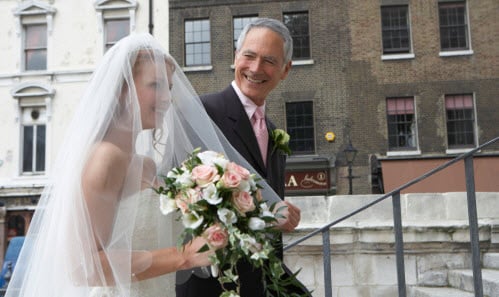 He spent 200 hours learning to sing for his daughter's wedding.
Whilst John Butcher's daughter Natalie was caught up in the fuss that traditionally accompanies a bride-to-be in preparation for her special day, the father of the bride was planning something simply adorable.
He spent 20 hours in paid tuition and 180 hours practicing his singing privately to surprise Natalie, 26 (and 100 odd guests, including his wife) at her reception. It was the ultimate wedding day surprise.
Singing a version of the Elvis classic "Always On My Mind", John brought his daughter, wife, and many of their guests to tears, and received a standing ovation.
Since April, the 50 year old from Kent, UK, had secret singing lessons with vocal coach Darren Eiffert for over six months to prepare himself for the event. Only John's son knew of his father's plan to surprise everyone at the wedding.