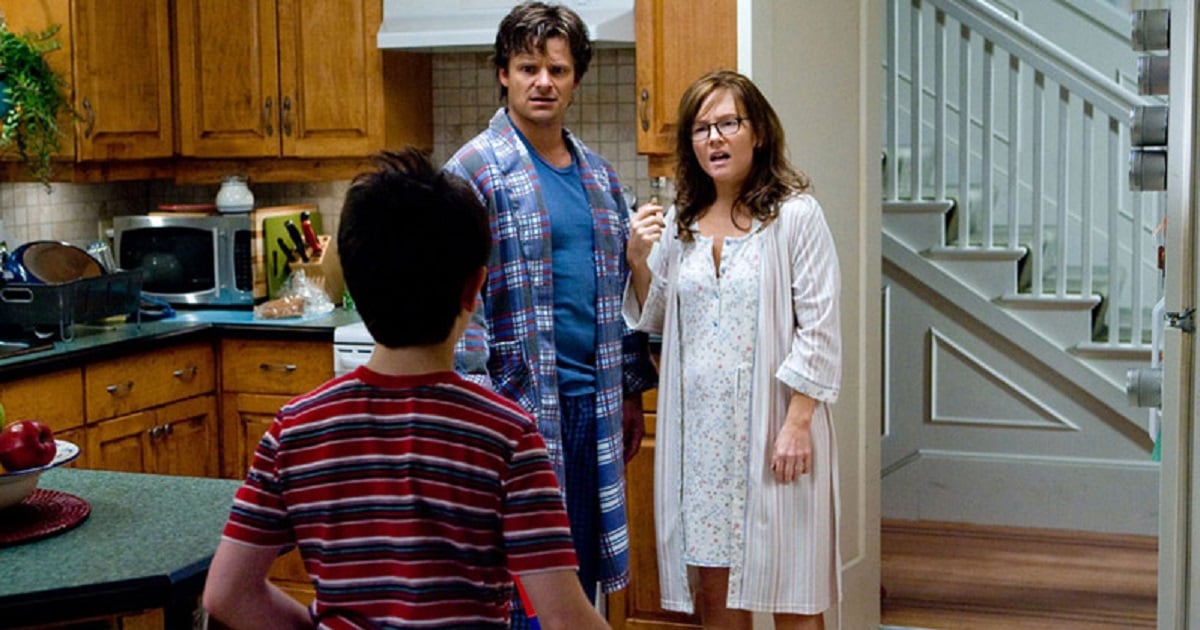 My teenager blames me for everything.
Everything that happens is my fault. And it's not even funny. It's really really upsetting.
Overnight I have gone from being the most incredible person in the whole wide world in his eyes, to something stuck to the bottom of his shoe, unless he is sick or hungry.
Then I graduate to being seen as a slave and fool that I am, I run around doing stuff for him because I LOVE HIM!
No dignity.
And it's not fair because my son isn't even officially a teenager yet. Not for another 1 month, 3 days, 14 hours, 40 minutes and 45 seconds.
Dr. Ginni Mansberg has found some creative ways to raise six children including teenagers. Article continues…
I mean, I knew it was coming. I'm not naive. I just thought I had more time up my sleeves to prepare.
Not that I know how you would even begin to prepare for being hated by someone you love. Actually it's not hate. It's disdain.
Complete and utter disdain.
So far this week he has blamed me for:
1. The weather.
It was too humid and he stomped into the kitchen and said, "Mum, it's too hot," and so I said, "Okay, I'll just turn the humidity down on the weather machine" and he rolled his eyes and stomped back out.
And I spent a few minutes in the kitchen doing breathing exercises because it was only 7.23 am and I was trying to figure out what had happened to my life.
 2. It being Wednesday.
Apparently he doesn't like Wednesdays. Welcome to the club. And when he asked me, "Mum, what day is it today?" And then I said, "Wednesday", he looked at me as if to say, "How could you!"