From Heathers, to The Virgin Suicides, to The Perks Of Being A Wallflower, story lines of youth suicide have long been a staple of the teen drama genre.
It seems that despite the tragedy that rests at the plot line's core, the formula of beautiful young women dying more often than not has the power to hold audience attention.
Listen to The Binge to find out why everyone is obsessed with a TV show about teen suicide.
Netflix's new series 13 Reasons Why takes the theme of young death and breathes new life into its morally grey bones.
The series, based on Jay Asher's 2007 novel of the same name, opens on the death of young teen Hannah Baker (Katherine Langford).
Baker has taken her own life and weeks after her death, sends out a mysterious package to the people she left behind, with 13 reasons why she made that decision. Each reason has been immortalised in a recording Baker has made and stored on a vintage tape.
The tapes, placed in a shoe box, are passed from one perpetrator of the events to the next. As they listen to the tape, they learn of the part they played in her tragic death.
Where other texts have romanticised suicide (The Virgin Suicides is especially guilty of this), 13 Reasons Why presents it as an ugly loss.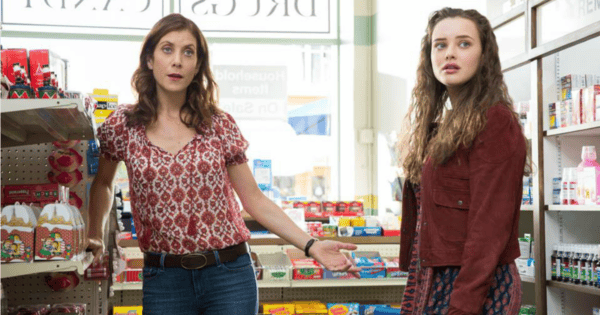 At the end of the series, the audience is presented not with 13 reasons why she should have died but 13 reasons why it wasn't necessary.
The series is as compassionate as it is compelling, sexy as it is anti-sex - the story line of a leaked nude proves a strong lesson in 'what not to do'.
It may possess all the shallow elements of the teen drama, sex, schooling and unrequited love, but it uses them to entice audiences into consuming a much meatier message.