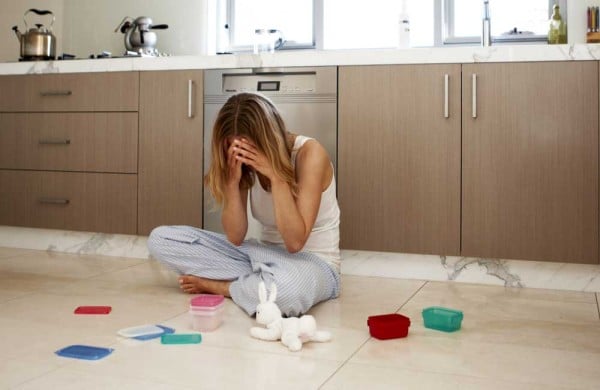 By: Laura Lifshitz for YourTango
Your Type A partner wants to love you the perfect way, each time.
Everyone has his or her own way of expressing love to a partner, but "Type A" people have their own little particular way of showing the people they love a little TLC.
Sometimes, you might feel like your Type A lover always has the answer and you don't, but we're not perfect and don't expect you to be – although we set the bar high for ourselves and sometimes everyone around us.
No matter what, our minds are busy thinking of a million ways to do everything just right and sometimes it's plain exhausting. Of course, as the object of a Type A's affection you'll always feel loved and adored, which is a great thing.
The little things you told us that you thought no one would remember? Well, we remember. That dream wish or holiday you've been talking about for years, but haven't gotten off the ground? Your Type A love will make it happen effortlessly, somehow.
Type As are over-achievers and that translates into love – and if you're lucky, even in the bedroom. Wink.
1. We have a method to our gift-giving madness.
We want others to acknowledge us during our special moments, so we give back the same precise attention when it comes time to a lover's birthday or other celebration. Expect your Type A to ask you what you want, and in detail.
If we can't get you to respond, we start to investigate. That's when we'll sneak in your closet and rummage around for sizes and other details – not because we're snooping for a bad cause.
To us, a gift is an important way to say, "I love you," and we don't want to make a risky choice. If that means a gift card over picking up some potentially offensive trinket, we will go with the boring gift card.
2. We don't show our love quietly.
That doesn't mean we will stand in  Central Station with a bullhorn screaming our undying love to a passersby, but it means that we're typically affectionate and go out of our way to make a declaration of love. It might be frequent touches, presents, or emails, but we aren't exactly the timid or lazy type when it comes to expression.
3. We beat ourselves up over mistakes.
When your Type A partner hurts you or does something to upset you, it's a hard pill for us to swallow. We want things to be just right; let's just say we didn't take getting anything less than an A in school very easily, so we take our mishaps to heart.
Some people think Type As believe we're perfect, but that's false. It's not that we don't believe we're capable of making mistakes; we hold ourselves up to ridiculously high standards at times. So, simply knowing we hurt, or perhaps did the wrong thing with a loved one is a harsh internal beating for us.