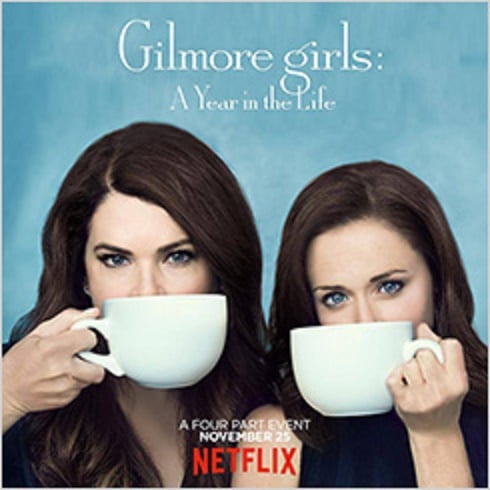 The Gilmore Girls book exists, sort of, except Rory didn't write it, nor did Alexis Bledel who plays Rory. It's called Talking as Fast as I Can: From Gilmore Girls to Gilmore Girls, and Everything in Between and it's written by Lauren Graham, who plays Lorelai.
And it's brilliant.
"I read somewhere that Christopher Reeve said one of the ways he knew a part was for him was when he couldn't stand the idea of anyone else doing it," writes Graham who says she had the exact same feeling about Gilmore Girls. At the time she was cast Graham says she'd been working on a few shows that hadn't made the cut in Hollywood. Adding to her feeling of synchronicity was when her mum said, "I have a feeling about this one".
The book takes us through both phases of the show, Part One which covers the first seven seasons from 2000 to 2007 and Part Two which talks about the second coming of the show, Gilmore Girls: A Year in the Life, out now on Netflix.
How well do you know Gilmore Girls? Take the quiz.
Skipping the chapters that deal with her childhood, Hollywood diets and attempts to 'make it', here are the highlights of every single chapter that even mentions Gilmore Girls:
1. Alexis Bledel and Lauren met for the very first time in the lobby of a hotel in Toronto.
Graham says she and Bledel were cast in the show without having ever met. "I was overwhelmed but I could tell I liked her right away," she writes of the then 18-year-old Bledel who would play her 16-year-old daughter Rory. Graham was 32 at the time and not at all worried about taking on a mum-role so early in her career.
2. A few months later, the show was picked up, but Lauren wasn't actually available to do it.
Graham was contracted to an NBC series called M.Y.O.B. and if that series had continued, Graham would have been replaced on Gilmore Girls. It was also given the worst time slot of Thursday night at 8pm, up against top-rating Friends. But the Gilmore Girls magic ensured its success, gaining a loyal following and then moving to Tuesday nights and away from Friends. 
3. From the start of the show, Kelly Bishop named herself Lauren's 'TVM', or 'TV Mum'.
Yep, the real-life Lorelai and Emily (Kelly Bishop) became firm friends, meeting often for lunch. Bishop gave Graham lots of relationship advice over the years, including a prediction about Graham and her now real-life boyfriend Peter Krause (Parenthood, Six Feet Under) whom she has been dating since 2010.