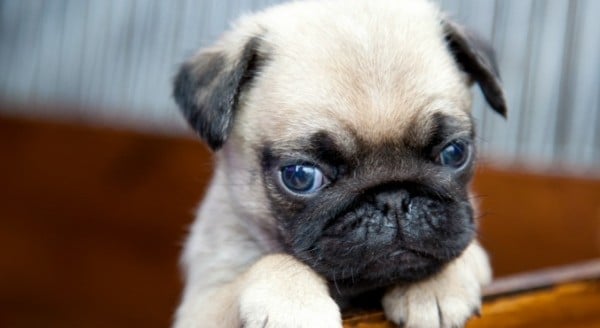 There's one thing in life that will never let you down. A dog.
They'll sit with you on the couch, follow you around the house, and are excellent passengers on car trips. They offer great cuddles and can make you feel happy in an instant with their wagging tails. But your canine companion is so much more than just an adorable friend, and we have proof.
1. Their cuddles are good for you
Any dog owner will tell you that cuddling a dog can make you feel better. After a rough day there's nothing quite like snuggling with your dog, and science can back that up. A 1998 study revealed you get an immediate drop in blood pressure with a good cuddle from your pooch, and another Japanese study found that you get a spike in oxytocin (a neurotransmitter that helps us cope with stress) from just looking into your dogs eyes.
2. They are mini-therapists
Pet therapy reduces anxiety, pain and depression in people who are suffering from a range of mental or physical problems. This includes patients who are undergoing chemotherapy, people who have been through catastrophic events, and ex-serving Defence Force members who are dealing with Post-Traumatic Stress Disorders. Or, even those of us who just had a bit of a shitty day.
RELATED:11 reasons your cat obsession makes you healthier and happier
3. They make you more productive at work
According to a recent Japanese study looking at pictures of adorable puppies doesn't just improve your mood,it can also increase your productivity. The study concluded that looking at cute images at work can boost attention to detail and overall performance.