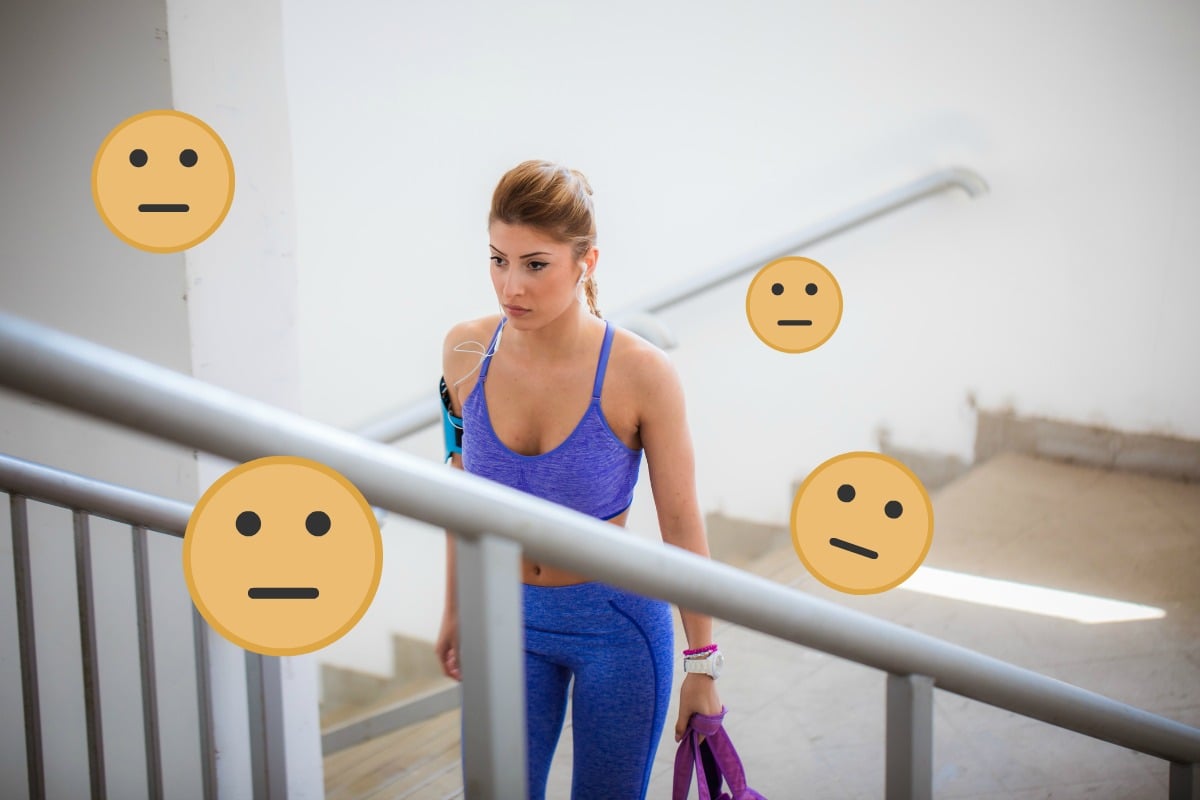 In excellent news for those of us who don't come anywhere near meeting a 10,000 step count each day (ahem, me), it turns out it could all be a load of BS.
Yes – it's all (possibly) a filthy, filthy lie and we want our steps back, damnit.
How do we know this? A very reliable health industry source who invented a little thing called the 5:2 Diet, which has pioneered the intermittent fasting trend practised by so many walking among us, probably trying to get to their 10,000 steps a day.
Fitness expert Natalie Carter explains the signs of exercise burnout and how to avoid it. Post continues after video.
British journalist and physician Dr Michael Mosley published the much-praised 5:2 Diet six years ago, which involves reducing your calorie intake to just 500-600 calories on two 'fasting' days, and eating normally for the other five.
The diet has been a hit amongst researchers, medical and fitness experts, and celebrities, who claim it has a variety of health benefits including weight loss, reversal of type 2 diabetes – which Mosley himself has been diagnosed with – and an increased metabolism.
So, we guess the man knows his stuff.
This morning, while appearing on Studio 10 to discuss his new rapid weight loss programme, Fast 800, Mosley dropped the steps bombshell, certifiably blowing minds around the nation.