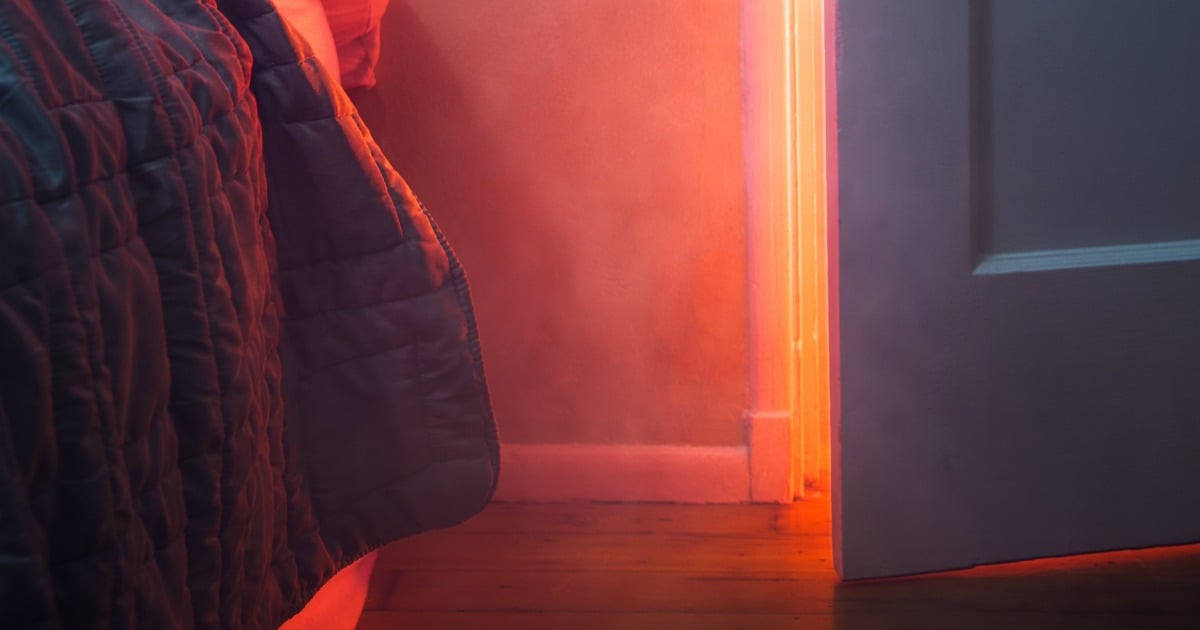 10-year-old Isabella found herself locked inside a burning house, after her father left to pick up her siblings from school, with dinner cooking on the stove.
Yesterday afternoon on Kiis FM's Hughesy and Kate for the Drive Home, listeners heard Isabella's desperate triple o call.
After putting on dinner, Isabella's father remembered he was on school pick up. As he left, he deadlocked the front door ensuring no one could get in while Isabella was home alone.
Moments later Isabella heard the smoke alarm. The kitchen, situated at the back of the house, was on fire. She attempted to evacuate via the front door, only to discover it was locked. The back door was obstructed by the raging fire in the kitchen. Remarkably, Isabella knew to call triple o.  Kate Langbroek was blown away by the maturity of the 10-year-old, reflecting;  "When I listen to this call, I marvel at so much of it." Isabella, panicking, yelled at the operator "There's smoke in the house! I'll probably burn, I can't get out!"
The operator did her best to calm Isabella, insisting that the fire brigade were on their way. She asked how she was feeling, to which the 10-year-old responded "My heart hurts".
At one point during the phone call, Isabella can be heard saying "But it's alright Rubin…". The confused operator asked "Who are you speaking to?"
"My dog", Isabella explained.
The call ended suddenly when a neighbour came to the little girl's rescue.
Hughes and Langbroek interviewed Isabella about the ordeal, expressing how impressed they were with how she reacted to such a terrifying emergency.
5 things you need to know about building resilience in kids. Post continues below. 
Hughes was particularly moved by the concern she showed for her dog, and asked if Rubin had been scared.
Isabella laughed, responding "He hardly knew what was happening."
The hosts then asked the obvious question; "Is your dad banned from cooking?"
Somehow – Isabella's dad is still in charge of dinner.