Planning your next dream holiday? Take note. A list of the best and worst airlines of the year has been revealed this week.
AirlineRatings.com, who analysed the operational history, incident records, aviation and government audit records, and annual fatality numbers awarded airlines a safety rating of up to seven stars.
407 airlines were included in the survey, with 148 of those given the top rating of seven stars. Almost 50 airlines had three stars or less.
The good news is Australian domestic and international airlines fared exceptionally well. The bad news is that travelling in Nepal, Indonesia and Suriname could lead to your final destination downfall.
Watch this video above for the top 10 airlines to avoid this year. 
Australian favourite QANTAS took out the survey's top spot for a third year in a row. Other top 20 airlines also included Virgin Australia, Virgin Atlantic, Air New Zealand, Emirates and Cathay Pacific.
Jetstar was also included in the website's top 10 budget airlines list, if you can believe it. So clearly flight delays and temperamental attendants aren't part of the rating criteria.
Other top rating budget airlines include Aer Lingus, Flybe, HK Express, Thomas Cook, TUI Fly, Virgin America, Volaris and Westjet.
But before you go on a booking spree bear in mind the ratings are not affected by crashes caused from pilot suicide, terrorism or hijacking.
So despite pilot Andreas Lubitz crashing an Airbus A320-211 into the French Alps in March last year and killing 150 people on board in the process, Germanwings retained their seven star rating this year.
Malaysia Airlines however, the airline behind the mysterious disappearance of MH370 and the horrific shooting down of MH17 in Ukraine, received five stars this year.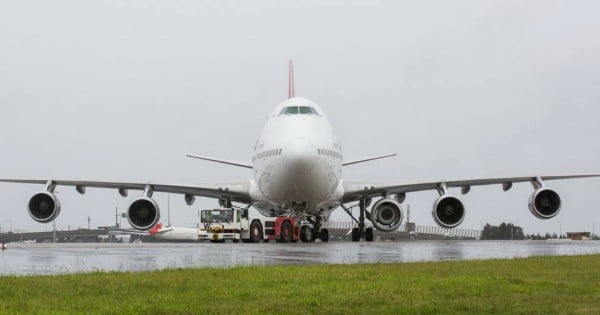 Another to watch out for is Iraqi Airways, who was banned from operating throughout the entire European airspace last month due to ongoing unaddressed safety concerns. They received two stars by AirlineRatings.com.
And according to AirlineRatings.com's safety rating criteria page, any airline found to be operating on only Russian built aircraft will have a star removed from their total. Take that, Putin.
Have you got your next travel adventure planned? If not, here are our top 10 dream destinations for 2016…