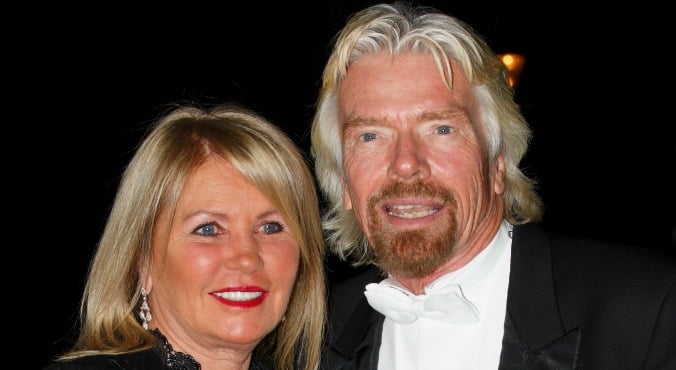 Image: Getty.
You probably think of him as more of a businessman than a modern-day Romeo but Sir Richard Branson has let out his inner romantic, penning a love letter to his wife Joan on the 40th anniversary of the day they met. Cue the violins.
Entitled "Love at first sight", Branson detailed how he knew she was the one as soon as he saw her in February 1976 in his Virgin Records studio making tea.
"I generally make up my mind about someone within 30 seconds of meeting them, and Joan won my heart instantly. She was unlike any other women I had ever met. She was beautiful. She was bright. She was witty. She was down to earth. She was fun. And she had eyes made of magic," he wrote. (Watch: Mamamia staffers reveal the moment they knew their partner was the one. Post continues after video.)
While Branson was instantly convinced, Joan wasn't. After finally meeting (helped along by the Virgin founder regularly buying things from the bric-a-brac shop she worked in, despite living in a small houseboat at the time) the pair became friends but it took some hard work on his behalf to actually win her over.
"Our relationship wasn't straightforward, and two years later, still determined to win her heart, I made a grand gesture," he wrote.
Grand gesture? For most people this would mean flowers, a heartfelt card, maybe even a romantic dinner or two… but then again, Branson isn't most people. He decided to buy an island in an attempt to impress her. (Post continues after gallery.)
Celebrities reveal the secret to their relationships.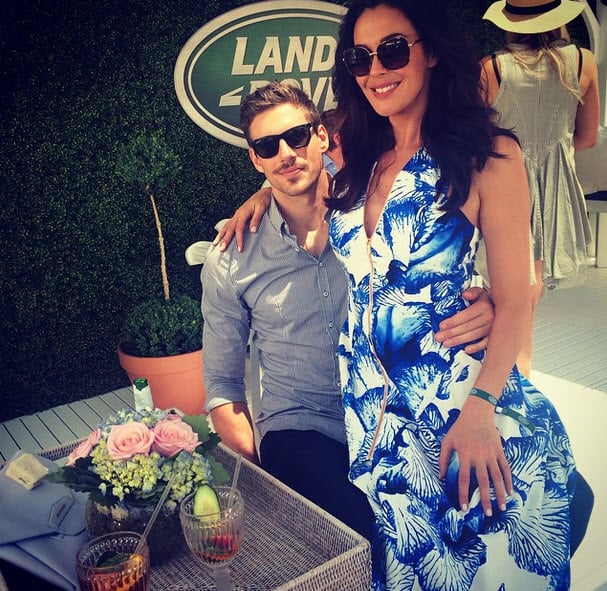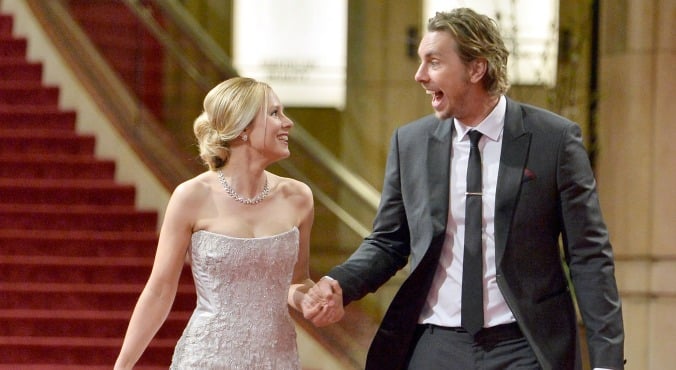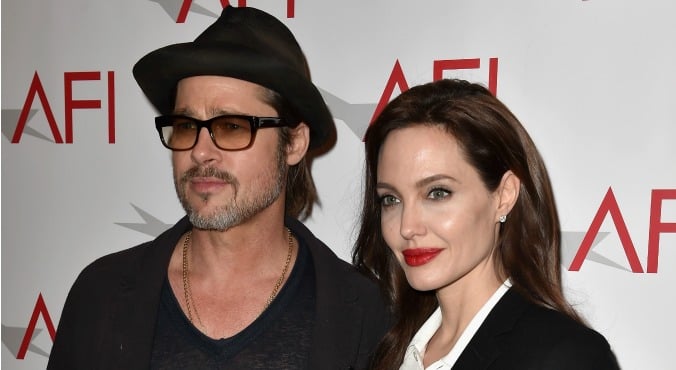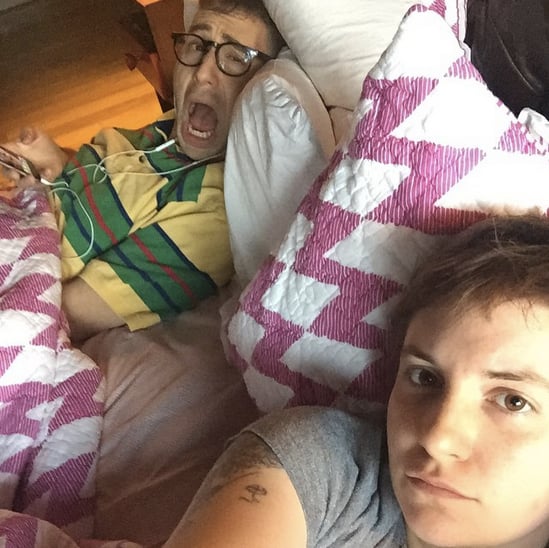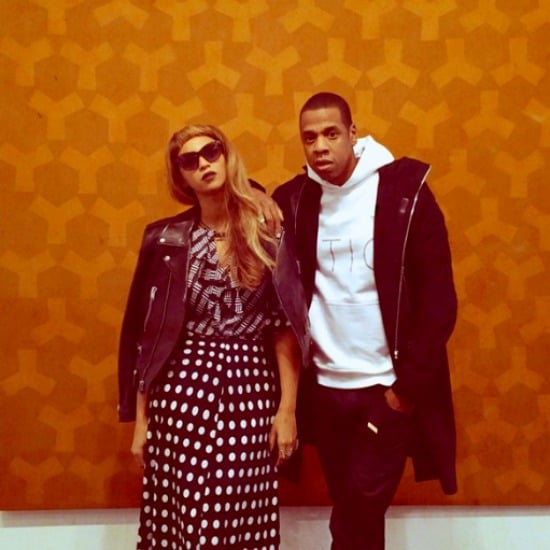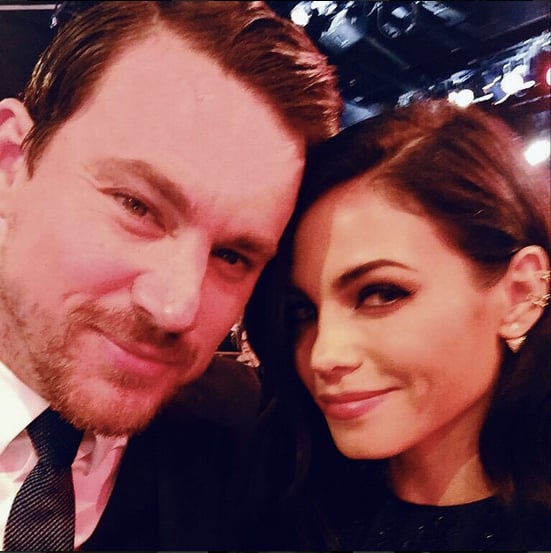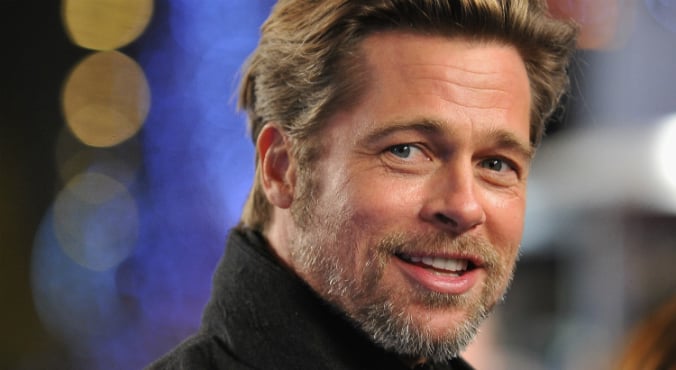 Specifically, Necker island in the British Virgin Islands.
"As we were still in the early days of Virgin Records, I by no means had the cash to buy it. Luckily, the realtor didn't know this and offered me an all-expenses paid trip to see the island that included a house and helicopter! I agreed to go on one condition – if I could bring a guest [Joan]," he wrote.
Unfortunately, it didn't quite go to plan.
"Smitten with the unspoilt paradise, and keen to impress Joan, I offered the highest amount I could afford: $100,000. The realtor's 'discounted' asking price was $6 million, so you can imagine the response I got. There was no laid-on helicopter on our return trip, and we hitch-hiked back to the airport!"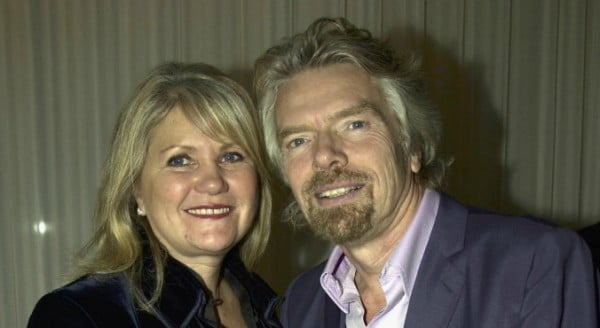 Demonstrating true perseverance (and inevitably a key to the businessman's incredible success) Branson didn't give up. A year later, when the owner had still not had any offers, the 65 year old made a bid of $180,000. It was accepted.
"I begged and borrowed this money, and Joan and I made it our home and were married there 11 years later. "
Decades and two children later, they're still going strong.
"I don't like to think what my life would be like had I not met Joan. She is the most amazing and supportive partner, wonderful mother to our two lovely children Holly and Sam, and perfect grandmother to our three beautiful grandchildren, Artie, Etta and Eva-Deia," he wrote.
"Happy anniversary Joan. Forty years have flown by with you at my side. It's been one big ridiculous adventure of fun, friendship and love. Thank you for making life extraordinary. Your eyes are still as magic as they were forty years ago!"
We're not crying. YOU'RE crying.
Oh, and little old Necker? It's now reportedly worth a cool $200 million and counts Nelson Mandela and Diana, Princess of Wales among its visitors.
The takeaway from this modern romance? Love at first sight really does happen, and if it doesn't, an island here or there won't hurt.
Do you have a modern love story to rival the Bransons? Share it with us below!